Posted on
Cyclists revving up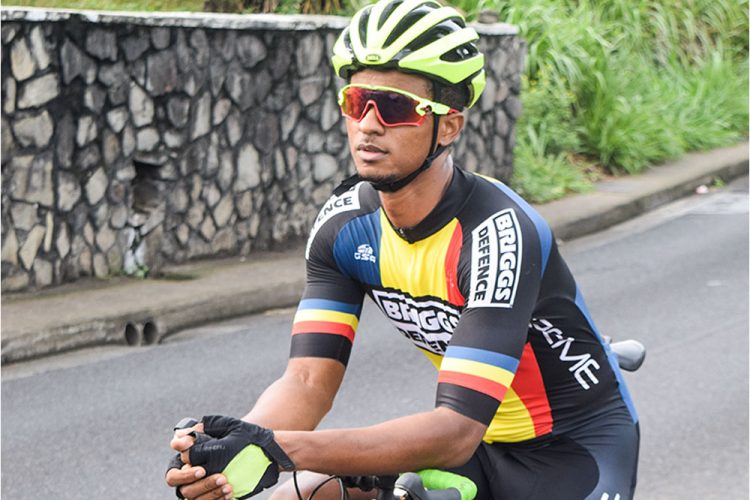 Albert Quammie recorded a time of 43 minutes 07.40 seconds, to champ Category One of the 15-lap event last Sunday afternoon at the ET Joshua Airport tarmac.
Second to Quammie was Lucky Antrobus, who timed 45 minutes 11.41 seconds, with Marlon Antrobus third in a time of 45 minutes 12.01 seconds.
The other competing cyclists in Category One were Maxian Alvis (45 minutes 16.56 seconds) and Rivas Young (52 minutes 08.21 seconds).
In Category Two, which was a nine-lap event, Peter Durrant was the first to cross the finish line, clocking 28 minutes 24.53 seconds.
Placing second was Martin Bollers in 30 minutes 13.02 seconds and third was Carlos Rivas – 30 minutes 27.60 seconds.
And, Omar Baptiste, who was the lone Category Three cyclist registered a time of 34 minutes 02.60 seconds. Baptiste also did nine miles.
Cyclists, though, will move from the tarmac to the road on Sunday, as the St Vincent and the Grenadines Cycling Union put its wheels in motion, with the staging of a 65-mile road race for Category One competitors, while those in Category Two will do 30 miles.
Set to ride off at 2 pm in front the Rubis Gas Station on Bentick Square, Category One cyclists will proceed to Langley Park on the Windward side. They will then journey back to Howards Marine in Villa Flat, where they will make three loops to Diamond, to finish at Villa Flat.
Those in Category Two will ride from Bentick Square to Colonaire, before finishing at Villa Flat.