Posted on
Vincentian representatives to taste Olympics experience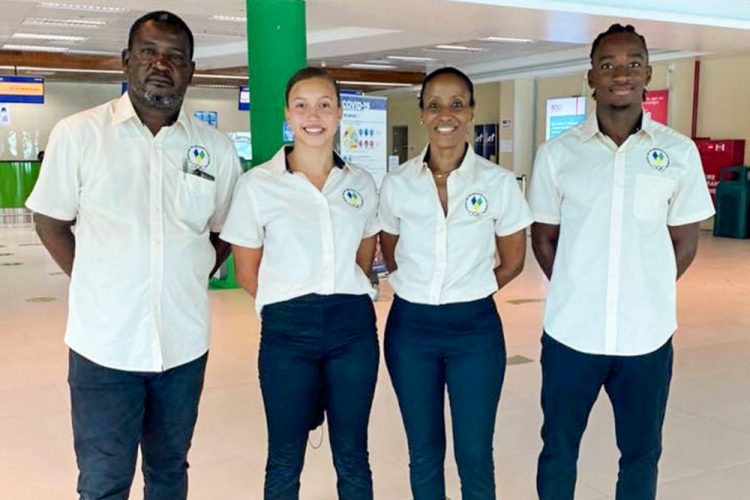 Track athlete Shafiqua Maloney will head St Vincent and the Grenadines' participation at the 20202 Olympic Games in Tokyo, Japan, later this week.
Maloney is set to compete in the women's 800m, which is carded for the Olympic Stadium. The first round of the six heats is set to begin at 9:55 am on Friday in Tokyo, which is 8:55 pm on Thursday.
Following Maloney's stint, St Vincent and the Grenadines' other two representatives will be in action later on Friday.
This, as swimmers Shane Cadogan and Mya De Freitas will take to the pool at the Tokyo Aquatic Centre. Both are entered in the 50m freestyle events.
Cadogan's heat is scheduled for 7:05 pm Tokyo time, which is 6:05 am here in St Vincent and the Grenadines. Cadogan, who will swim in lane four, enters his heat with a best time of 24.73 seconds.
Meanwhile, De Freitas, with a lane three assignment, is set to compete 20 minutes later than Cadogan. She has an entry time of 29.34 seconds.
When the Games officially opened last Friday, SVG's participation at the Opening Ceremony was limited to flag bearer Maloney and Chief de Mission, Jacintha Ballantyne.
The other members are Rawlson Morgan, track and field coach and Simone France, the Swimming delegate.
This is the ninth occasion that St Vincent and the Grenadines is participating in the quadrennial Olympic Games. This country's first outing was in 1988, in Seoul, South Korea.
Those who were part of the maiden entry to the Olympic Games included Lennox Adams, Orde Ballantyne, Jacqueline Ross and Andre Francois (track and field), and Hudson Nanton (boxing).
Woodrow Williams was the Chief de Mission; Trevor Browne (Track and Field coach), Fitzroy Browne (boxing coach) along with officials, Aubrey Burgin and Wilmoth Seaton.
Neither of the track and field athletes went past the first round, while Nanton was unable to compete because of issues with his weight.
St Vincent and the Grenadines' best effort since, was Eswort Coombs reaching the semi-finals of the male 400m at the 1996 Atlanta Games in the USA.