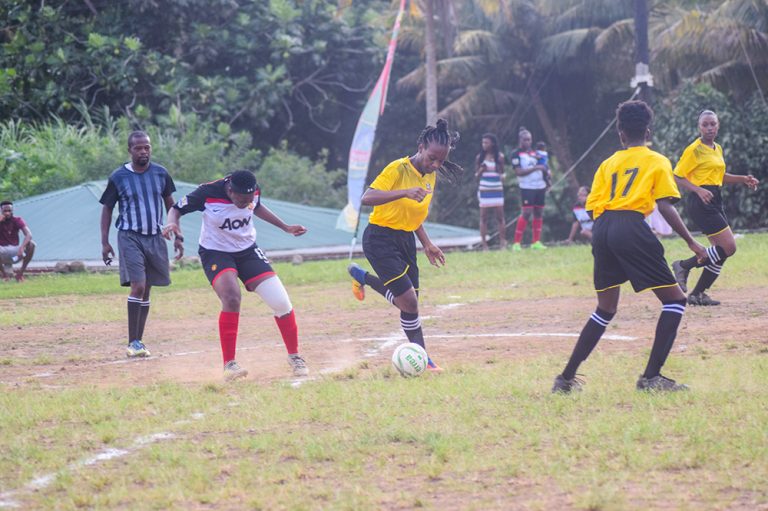 SVGFF to host two fill- in tournaments
With the 2020/2021 National Club Championships cancelled, an outlet has been made possible for footballers to have some competition at the national level.
An invitational Futsal tournament, which will run alongside a female Nine-A-Side tournament, will be the fill ins.
Starting July 30 will be the Futsal component, with the female segment kicking off one day later.
The Futsal tournament will be held on hard courts of Sion Hill, Arnos Vale, Calliaqua, Gomea, Biabou, as well as Layou and Barrouallie. Matches in this tournament are set for the evenings of Friday, Saturday and Sunday.
And, participating teams have one less worry, as they will all be provided with uniforms, an undertaking of the executive of the St Vincent and the Grenadines Football Federation.
In the case of the female tournament, the venues are the Richmond Hill Playing Field, the Sion Hill Playing Field, the Hope Playing Field and Arnos Vale Two, and will run from 1 pm to 5 pm on Saturdays only.
The tournaments though will be guided by health protocols to be policed by the local constabulary.
Among the guidelines are a limit of 50 spectators at each venue, the mandatory wearing of masks, temperature checks and hand sanitising.
Too, all players, team officials, match officials and spectators, will have their identification and telephone contacts recorded for tracing by organisers.
The tournaments are set to be completed by the end of August. The 2021/2022 National Club Championships is expected to get going by early October.