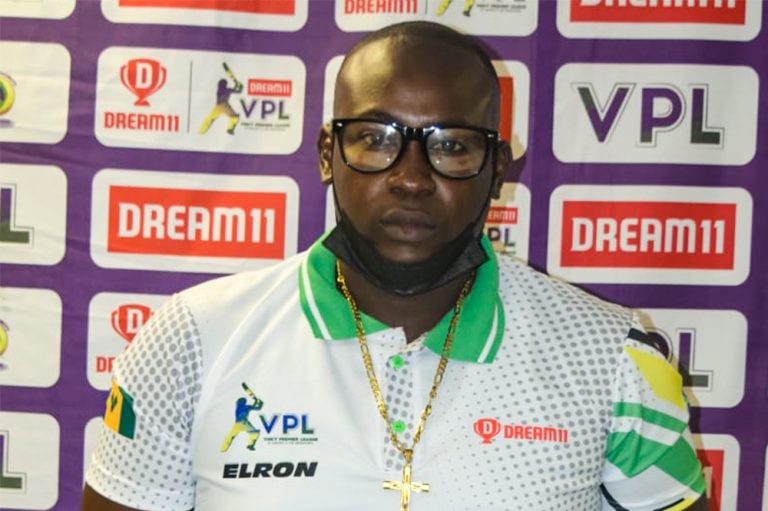 Sports administrator leading vaccination drive
First, he was against taking the Covid-19 vaccine, but sports administrator, Elron Lewis, has had a change of heart, and is now spearheading a vaccine drive, especially among sportsmen and sportswomen.
Lewis has multiple positions, both nationally and at the community level, namely in the North Leeward constituency.
Explaining the idea behind the undertaking, Lewis told SEARCHLIGHT: "I am just being the middleman between the referees, cricketers and other sporting individuals, especially to be better informed about vaccination … I want to create that avenue where sports personnel who want to be vaccinated but are having second thoughts because of the negatives that they have been hearing on the streets and elsewhere".
Accordingly, persons wishing to have more information on the various coronavirus vaccines and their efficacy, can contact Lewis at telephone number 784-492-8851, who will in turn refer them to the relevant health personnel for advice.
"I have already contacted two doctors and four nurses, who are willing to answer their questions and concerns… Since I have started that initiative, I have already gotten over 30 names, who will then be contacted by the health officials and the process goes from there," Lewis disclosed.
He underscored that among his reasons, is that he wants to see sports return to some normalcy, and believes that should more sportsmen and sportswomen become vaccinated, this can happen sooner than later.
Lewis is the president of the Jules Anthony Cricket Club, cricket co-ordinator of the North Leeward Sports Association, president of the St Vincent and the Grenadines Referees Association and a committee member of the St Vincent and the Grenadines Cricket Association Inc.