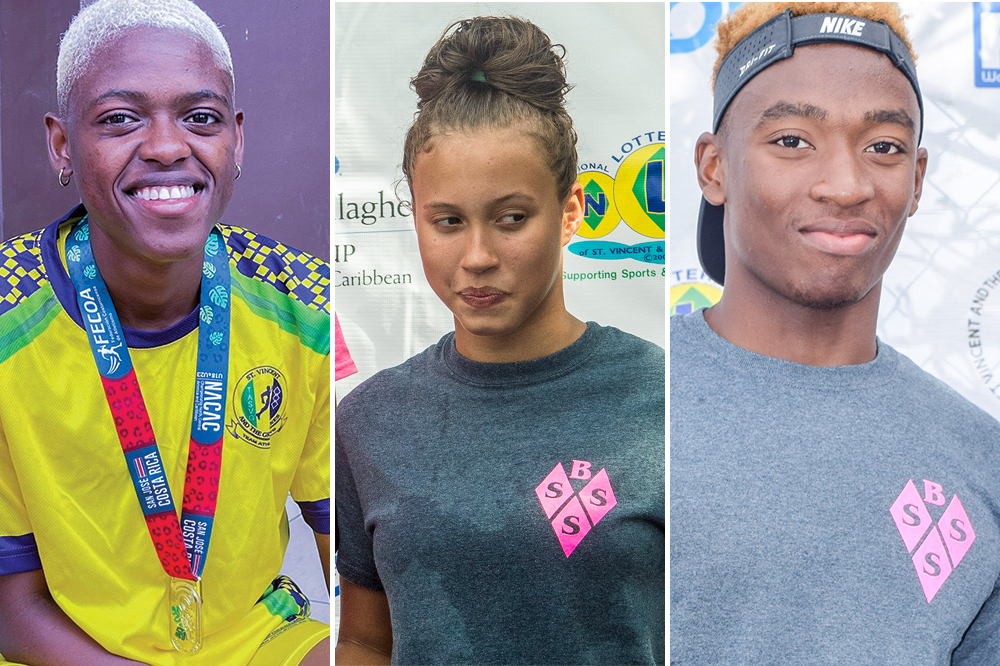 Three named for Tokyo Olympics
THREE UNIVERSALITY places have been awarded to St Vincent and the Grenadines at the Tokyo Olympic Games set for July 23 to August 8, in Japan.
Gaining the spots are Shafiqua Maloney (Athletics) and Mya De Freitas and Shane Cadogan (Swimming). The three, despite not qualifying for the Olympics, were considered the best selectees, based on their performance record. The International Olympic Committee (IOC) offers one universality to Athletics, with Aquatics offering two.
Maloney will compete in the women's 800m, while De Freitas is set for the women's 200m freestyle and Cadogan, the 50m freestyle.
Maloney is in an impressive run of form in the 800m this year, in which she broke and re-stablished the SVG indoor and outdoor records. Last weekend, she primed for the bigger Olympic Games, by winning gold at the NACAC championships in Costa Rica.
Meanwhile, 15-yearold De Freitas, who owns five national records, has gained seven OECS gold medals, and was a finalist at the 2019 Carifta Swim championships. De Freitas also participated in the 2019 World Swimming Championships in South Korea and the 2019 Pan American Games in Peru.
Cadogan possesses two gold medals at the OECS level, as well as bronze medals at the Carifta bronze and CISC (Caribbean Islands Swimming Championship) levels.
Cadogan also has a rich experience, having attended the FINA World Championships, the World Championships and the Commonwealth Games.
Completing the St Vincent and the Grenadines team are Jacintha Ballantyne, the Chief of Mission; Rawlson Morgan, the Athletics official and Simone France, the Swimming official.