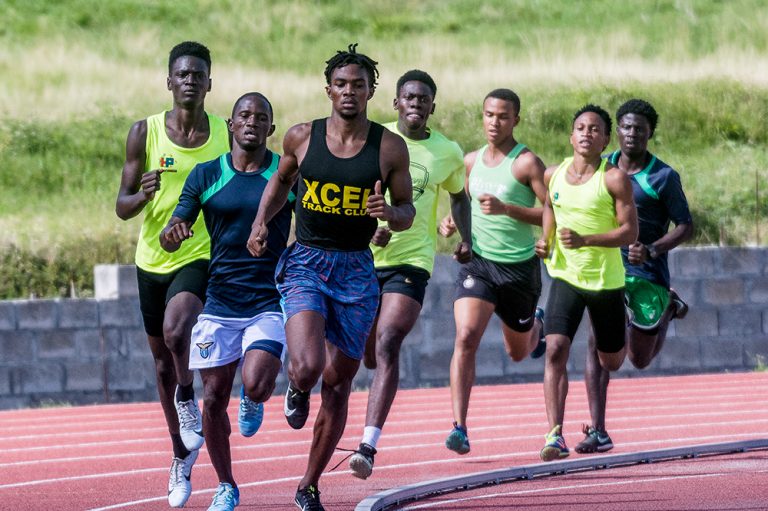 Athletes in pursuit of TASVG's standards
SEVERAL ATHLETES are chasing down the standards set by Team Athletics SVG for the 2021 North American, Central American and Caribbean Athletics Association (NACAC) Under-18 and Under-23 Championships which takes place in Costa Rica July 9 to 11.
Locally-based prospective athletes took to the Diamond Track Facility last Saturday, in a development meet, staged by Team Athletics SVG, to put their names in the hat for possible selection.
However, many came up short of the mark and will have to try again this Saturday at the same venue.
But there were some encouraging efforts. Among them was Nellie Ambriton of X- Cel Track team, who timed 1:57.95 in the men's Under-18 800m.
Meanwhile, Amal Glasgow, also of X- Cel Track, in the men's 400m for Under-18s, clocked 49.78 seconds.
In the 100m, Kyle Lawrence of IT- DAT Academy returned a time of 10.98 seconds in the men's Under- 18, with fellow IT-DAT Academy athlete Shonte Matthias, in the women's Under-18 100m, did 12.90 seconds.
This Saturday's meet will host events in the 100, 200, 400 and 1500m.
The Under-13s and Under- 15s though will not compete in the 1500m.
The age groups to be contested are Under-13, Under-15, Under- 18, Under-23 and open.
Saturday's development meet number seven, starts off at 2 p.m.