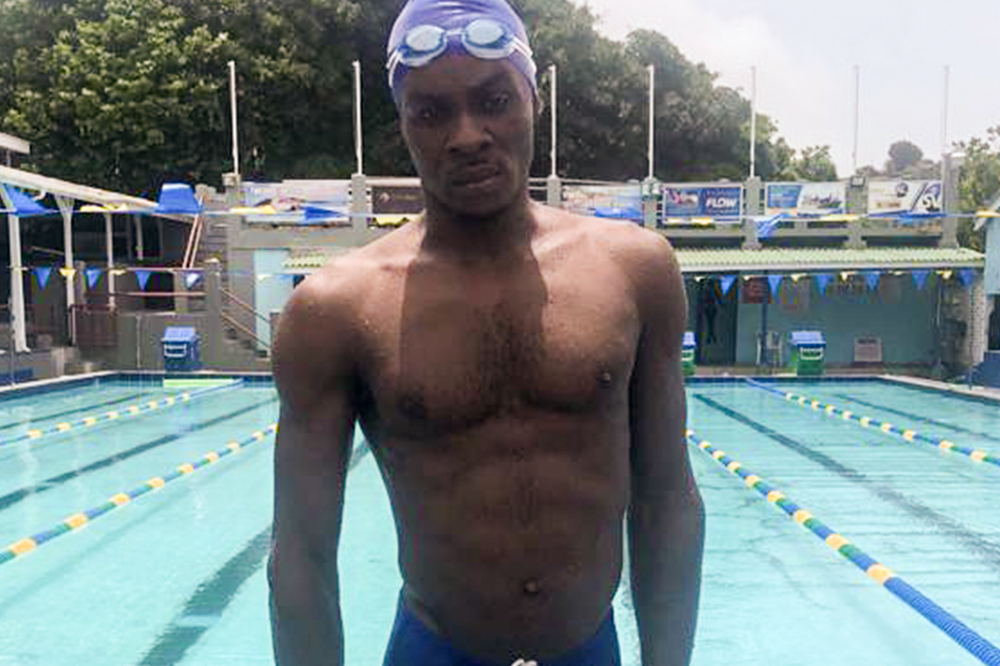 Creese elated with Paralympics Games selection
Known to many Vincentians for his calisthenics in parties, stage appearances at Soca Monarch events, playing football, despite having only one leg, Dexroy "Oney" Creese, has added the sport of swimming to his list.
In fact, Creese will be this country's first representative to the 2021 Paralympics, slated for Tokyo, Japan, August 24 to September 5.
He will participate in the 50m and 100m Freestyle in swimming, doing so as a wild card.
Apart from Creese, a coach, a chief de mission, along with the president and general secretary of the National Paralympic Committee – St Vincent and the Grenadines, will attend the Paralympics.
A resident of Campden Park, Creese commented: "I am proud to represent my country as a Paralympic swimmer … I am feeling so good that I have this opportunity, so that I can be a role model for other people".
Before heading off to Japan, Creese will leave St Vincent and the Grenadines this Sunday, for Berlin, Germany, where he will compete in the World Para Swimming Series. He will be accompanied by coach Rickydene Alexander.
Other than Alexander, national swimming coach, Kyle Dougan, is assisting with Creese' preparations.
While in Germany, Creese, who has never competed before, will be classified and have times going into the Paralympic Games.
The netting of Creese by the National Paralympics Committee, follows a long list of trials by local officials to have a steady list of participants eligible to attend the Paralympic Games.
The formation and establishment of the local Paralympics Committee, was inspired by Anthony Durrant, a Vincentian who lives in England.
Rudi Daniel is the president National Paralympic Committee – St Vincent and the Grenadines.