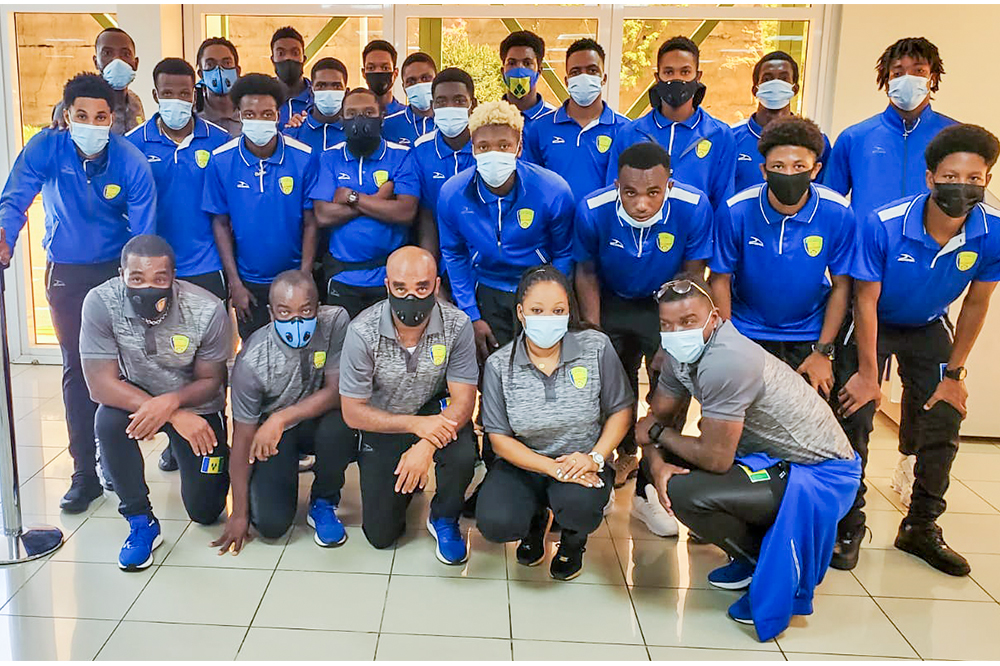 Vincy Heat faces Guatemala tonight in Guatemala
St Vincent and the Grenadines senior men's football team Vincy Heat, will take on Guatemala tonight at the Estadio Nacional Mareo Flores in Group C of the CONCACAF World Cup Qualifiers.
The match will be the third for the Vincentians in the first round of the qualifiers, having been beaten by Curacao in Curacao 5-0 on March 25, but a 3-0 win over the British Virgin Islands on March 30, gave the Vincentians their first three points.
But the Vincentians will have a mountain to climb to add to their tally in tonight's match-up against the Guatemalans, whom they have never defeated.
During the last World Cup campaign, St Vincent and the Grenadines were beaten by Guatemala 4-0 here at the Arnos Vale Playing Field, and 9-3 in the return fixture in Guatemala.
Before that, in 2011, Guatemala won 4-0 in Guatemala and 3-0 at Arnos Vale.
Fast forwarding to 2021, the 19 players selected for tonight's encounter will be looking to defy the record of defeats and change the course of history.
Among those selected are goalkeepers Josh Stowe, Garwin Davis and Jadiel Chance, with the defenders being Jamol Yorke, Kennijah Joseph, Ted Roberts, Tristan Marshall, Jahvin Sutherland and Camal Bess.
Making up the midfield department are Brad Richards, Kurtlon Williams, Gidson Francis and Diel Spring, with Cornelius Stewart, Nazir Mc Burnette, Oryan Velox, Marlon Simmons, Kyle Edwards and Zidane Sam, comprising the list of strikers.
The support staff includes manager- Renson Haynes, head coach- Kendale Mercury; assistant coach- Alfred Grant, goal keeper coach- Kevin Richardson, striker coach – Shandel Samuel, fitness trainer – Rex Pollard and physiotherapist- Shevorn Smith.
Following tonight's match, the Vincentians will return to Grenada to face Cuba at the Kirani Athletics Stadium from 4 pm next Tuesday.