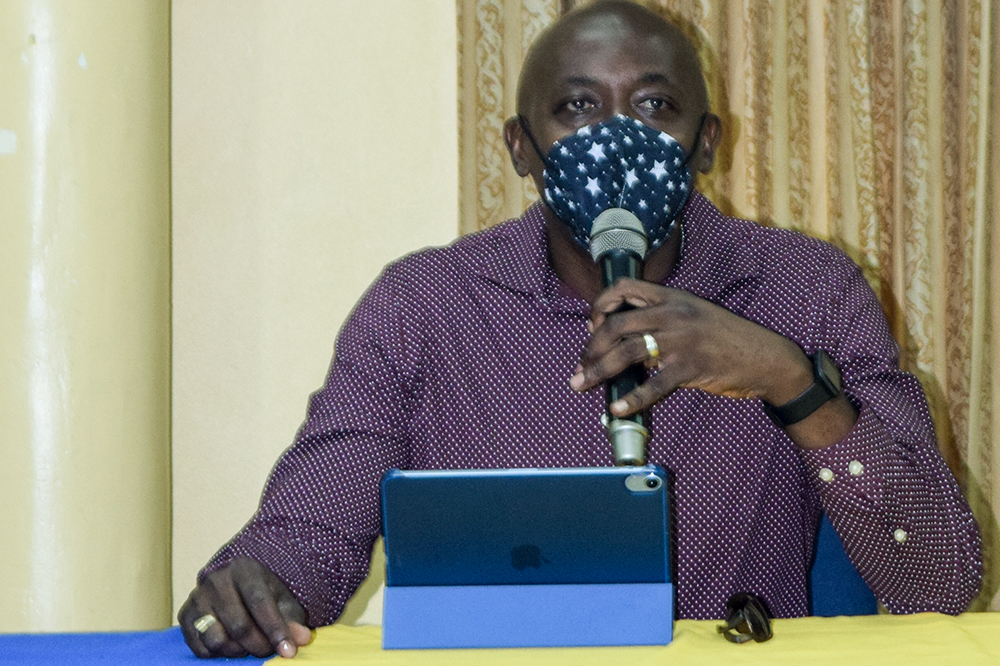 SVGFF welcomes Grenada offer
The collaboration between the governments of St Vincent and the Grenadines and Grenada, which facilitated this country's senior men's football team to train and host their CONCACAF world qualifying match in Grenada on June 8, has been welcomed by the local football officials.
President of the St Vincent and the Grenadines Football Federation Carl Dickson, speaking at a press conference last Friday at the Methodist Church Hall, noted that when idea was discussed at the governmental level, there was no bureaucratic red tape, but "red carpet treatment".
Dickson therefore publicly thanked both Prime Minsters, Dr Ralph Gonsalves of St Vincent and the Grenadines and Dr Keith Mitchell of Grenada, for the unflinching show of Caribbean unity.
Detailing the arrangements of the 15-day stay of the Vincentian footballers in Grenada, Dickson related, "Based on the discussions at the prime ministerial level, the opportunity that is afforded to us now, is that the attendant cost for accommodation, meals and ground transportation, will be covered entirely,100 percent, by the government and people of Grenada".
As such, Dickson said that the cost of travelling to and from Grenada, are the undertakings for the SVGFF.
The need to find an alternative venue for the team to train, came out of necessity following the displacement and disruption of normal life, occasioned by the explosive eruptions of La Soufriere volcano in St Vincent and the Grenadines, which began on April 9.
Dickson underscored the displacement of the players, air quality and availability of proper playing surfaces, as the reasons for the team seeking a more conductive setting for training and preparation.
Dickson too, was grateful to those who facilitated St Vincent and the Grenadines being able to play their home match versus Cuba in Grenada.
The Vincentians will play Cuba at Grenada's Kirani Athletics Stadium, Grenada, in their "home" match in the CONCACAF World Cup qualifiers.
This, after they journey to Guatemala to oppose that country on June 4 in Guatemala City.