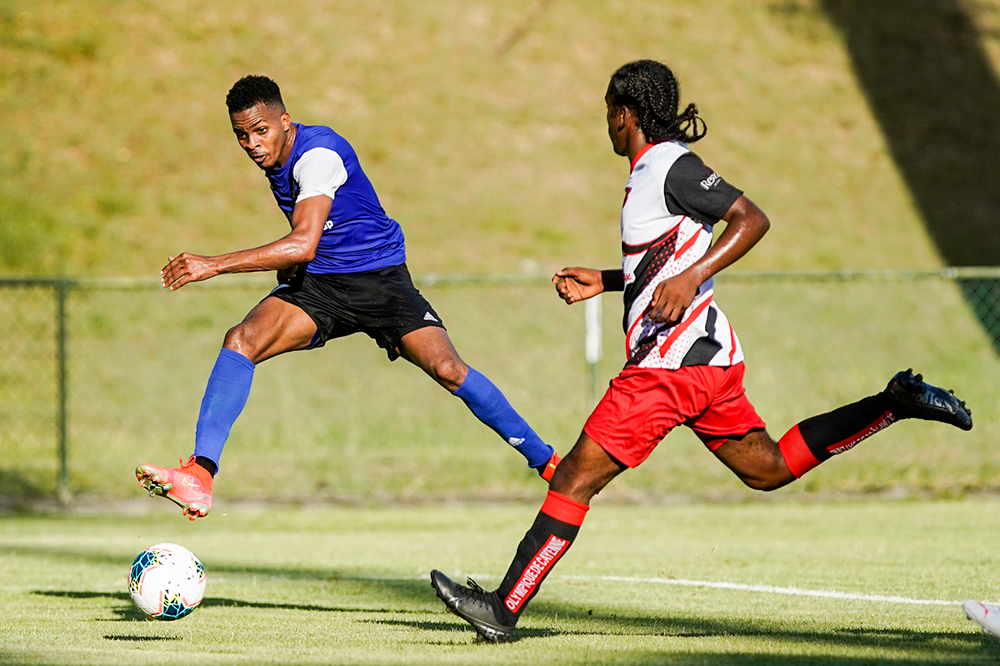 Hope International makes winning start in FCCC
GUARDIAN GENERAL HOPE International made a winning start to their maiden sojourn in the FLOW Concacaf Caribbean Club Championships on Sunday in the Dominican Republic, with a 4-1 triumph over Olympique de Cayenne of French Guiana.
Kevin Samuel opened Hope International 's account in the 12th minute, with Enrique Millington doubling the tally in the 45th minute.
But Delano Batiste pulled back one for Olympique de Cayenne immediately after Millington's strike.
Nazir Mc Burnette made it 3-1 in the 71st minute and Kendal Douglas' penalty in injury time sealed Hope International's uncomplicated win at the Estadio Panamericano.
Hope International, the 2019/2020 St Vincent and the Grenadines Football Federation's National Club Championships Premier Division winners, will meet Scherpenheuvel of Curacao today, Tuesday, May 18, at the Estadio Panamericano and on Thursday, face off against Cavaly of Haiti, but at the Estadio Olimpico Felix Sanchez.
Scherpenheuvel had suffered a 3-0 defeat by Cavaly in another Group D match played on Sunday at the Estadio Olimpico Felix Sanchez.
Also last Sunday evening at the Estadio Olimpico Felix Sanchez, in the opening match of Group C, saw Don Bosco of Haiti and AS Samaritaine of Martinique playing to a 2-2 draw.
When the championships kicked off on Saturday, O & M FC of the Dominican Republic whipped Flames United of Saint Maarten 11-1 in Group A, while in Group B, Delfines del Este of the Dominican Republic drew 1-1 with Metropolitan of Puerto Rico at the Estadio Olimpico Felix Sanchez.
The championships was hit by the withdrawal of SV Racing of Aruba and Platinum of St Lucia from Group B and North East of Dominica from Group C.
To ensure that each team got at least two matches, Metropolitan were moved from Group A to Group B.