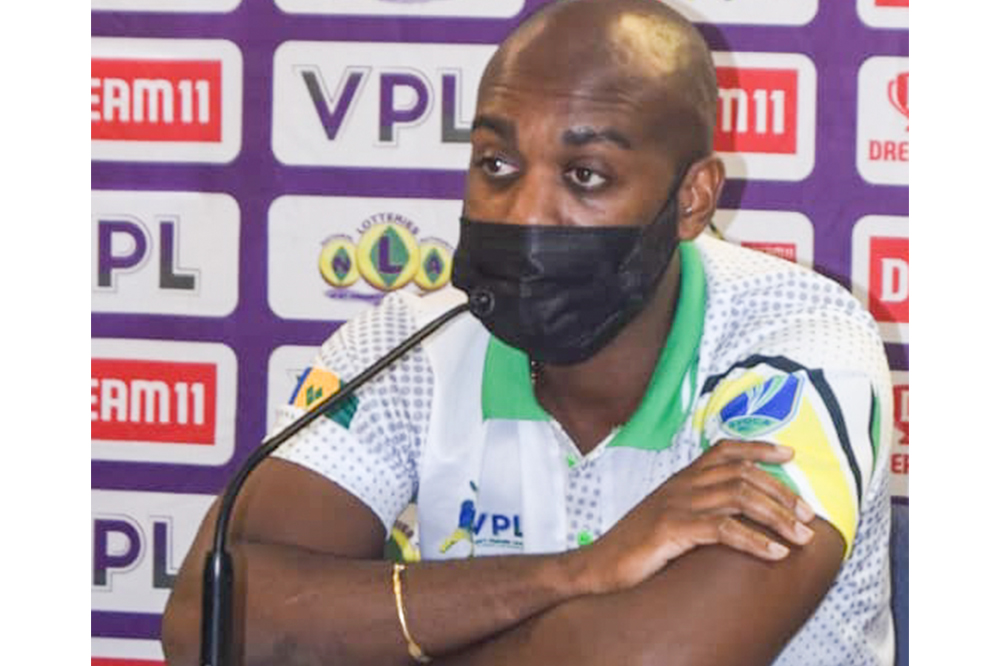 VPL 3.0 to tell the Vincentian story
The staging of the Dream 11 Vincy Premier League (VPL) 3.0 can be seen as an opportunity for the rest of the world to get images of the current situation in St Vincent and the Grenadines and learn of the character of Vincentians.
This is the view of the chief organiser of the tournament Dr Kishore Shallow, who noted that the VPL 3.0 will be hosted at a time when St Vincent and the Grenadines is in the middle of dealing with the Covid-19 pandemic, as well as the eruptions of the La Soufriere volcano.
Speaking at last Monday's launch at the Administrative Centre at the Arnos Vale Playing Field, Shallow commented: "we have a tremendous opportunity to put the spotlight on our small country St Vincent and the Grenadines… It is a unique, incredible opportunity to show the world the true reality of what is happening in St Vincent and the Grenadines and show them, yes, we have our challenges".
According to the former president of the St Vincent and the Grenadines Cricket Association Inc., amidst the circumstances, "Show that our people, Vincentians, are resilient people, people who are optimistic, resolute and certainly willing to show to the rest of the world, in spite of whatever hurdles and challenges that we have to face, we are still a place where we believe in happiness, we believe in life".
Shallow disclosed that apart from the real time broadcasting of the matches which run from May 15 to 30, the anticipated millions of viewers will see footage of the eruptions and what is taking place in the various emergency shelters across the country.
In addition, Shallow revealed that there will be interviews with cricketers who have been displaced and share their stories and experiences with viewers.
Counting the opportunities that are on offer for the participating cricketers, Shallow underlined, "There is great exposure in this third edition, I would say a global audience of maybe 75 million, is what they will be exposed to (and) with CPL (Caribbean Premier League) and other tournaments around the corner, am sure they would be looking forward to show the world and scouts looking on and other teams what they are capable of, with the intention of being recruited".
Shallow summed up the opportunities to be accrued by the ten days of the VPL 3.0 T/ 10 cricket tournament, as, "A beautiful story is there to be told to the world".
The VPL 3.0 takes place at the Arnos Vale Playing Field from May 15 to 25. This is the third edition of the tournament within a 12-month period. The first edition took place in May 2020, with the second hosted in November.
Salt Pond Breakers won the inaugural tournament and La Soufriere Hikers took the second installment.