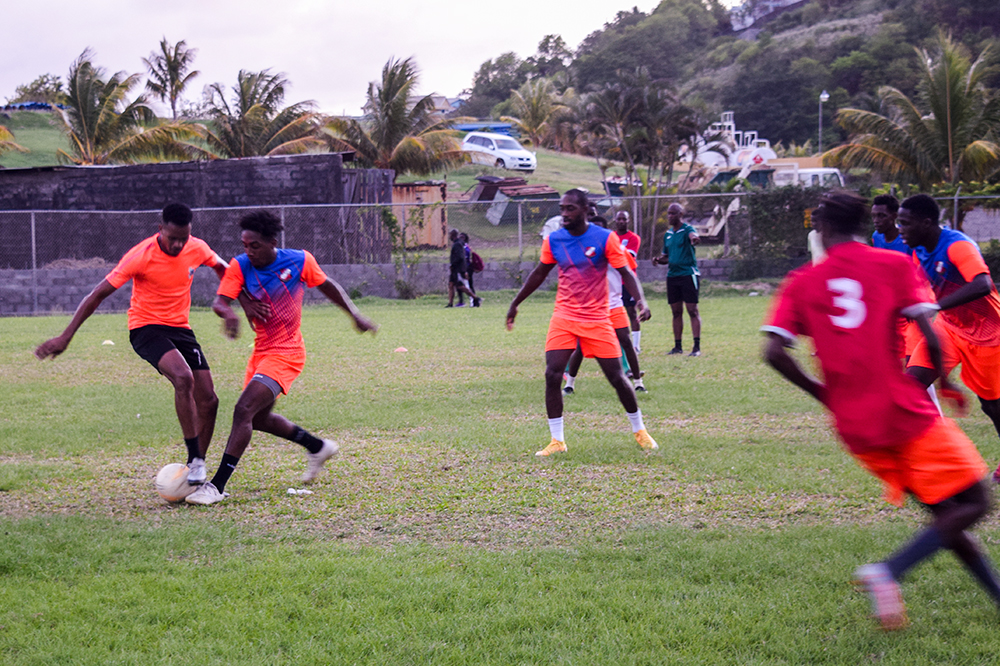 Hope Int'l leaves today for FCCCC
Twenty-one football players and four officials will leave here today, Friday, May 14, as part of the Guardian General Hope International outfit for the FLOW CONCACAF Caribbean Club Championships (FCCCC), in the Dominican Republic, from May 15 to 25.
Making up the roster of players are Sylvannus Baptiste, Curnique Charles, Jovan Lynch (goalkeepers), Rayan Bute, Jamal Bradshaw, Kendol Douglas, Akino Matthews, Jaleen Miller, Kesean Phillips (defenders), Wendell Cuffy, Juma Gilkes, Bishon Richards, Tevin Thompson, Rayan Bute, Ralique Bradshaw, (midfielders) and Valdo Anderson, Kemron Osment, Enrique Millington, Nazir Burnette, Kevin Samuel and Rondell Thomas (strikers).
Making up the management team are Dwayne Dennie (head coach), Osbert Richards (assistant coach) Javed Marksman (physiotherapist) and Akin John (manager).
Hope International have been placed in Group D, and will open their campaign on Sunday from 9 pm at the Estadio Felix Sanchez versus Olympique de Cayenne of French Guiana.
On Tuesday, Hope International will take on RKSV Scherpenheuvel of Curacao, also from 9 pm, but at the Estadio Panamericano.
Their final group match is slated for 6:30 pm on Thursday, against Cavaly AS of Haiti.
Hope International earned the right to represent St Vincent and the Grenadines after champing the premier division of the 2019/2020 National Club Championships under the aegis of the St Vincent and the Grenadines Football Federation.
Twelve other teams, stacked in three groups, are chasing title honours and a chance to head to the 2022 Scotiabank CONCACAF Champions League.
In Group A are O&M FC of the Dominican Republic, Flames United FC of St Maarten, Inter Moengo Tapoe of Suriname and Metropolitan of Puerto Rico, while in Group C are Delfines del Este of the Dominican Republic, SV Racing of Aruba, Platinum of St Lucia and SV Real Rincon of Bonaire.
And, in Group C are Don Bosco of Haiti, AS Samaritaine of Martinique, AS Gosier of Guadeloupe and South East FC of Dominica.
Following the group stage, the group winners will advance to the semifinals, with the winner of Group A facing the winner of Group B and the winners of Groups C and D, contesting.
The semi-finals are carded for the Estadio Felix Sanchez on May 23 and the final carded for the same venue on May 25.
The losing finalist and the two semi-finalists qualify for the 2021 Scotiabank CONCACAF League.
The FCCCC replaces the CONCACAF Caribbean Club Shield which was cancelled. The shield was set for Curacao from April 23 to may 2. However, a spike in coronavirus cases in Curacao forced a postponement, then an eventual cancellation.