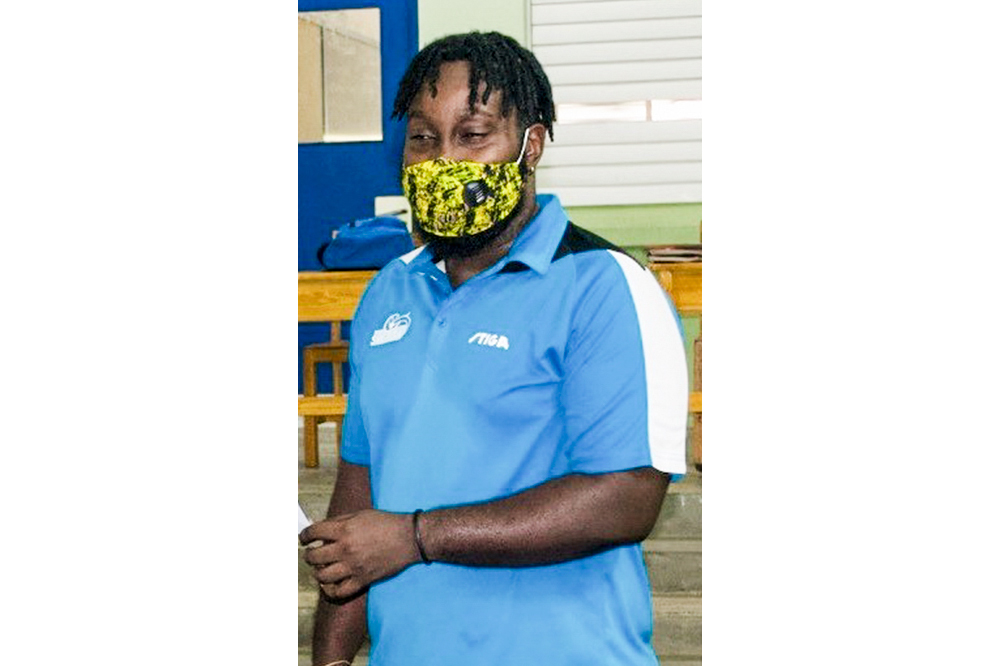 Dublin stars again in Table Tennis tournament
Damion Dublin remained as the top player, when the second edition of the St Vincent and the Grenadines Table Tennis "Stars Tournament" took place last Saturday at the Bequia Anglican High School.
The more experienced Dublin, as he did when the first installment of the tournament was held in February at the West St George Secondary School, had to shrug off the energies of another youthful player in the final.
Dublin thus overcame Caleb Howard in Saturday's title match, winning 11-6, 10-12, 11-5.
Before reaching the final, Dublin had an 11-7, 9-11, 11-6, 11-5 win over Mikael Hazelwood in the semi-finals. In the other half of the semi-finals, Howard denied Akeil De Roche a second straight final, when he defeated him 11-8, 8-11, 11-8, 18-16 in a humdinger.
The date and venue of the next tournament is yet to be determined.