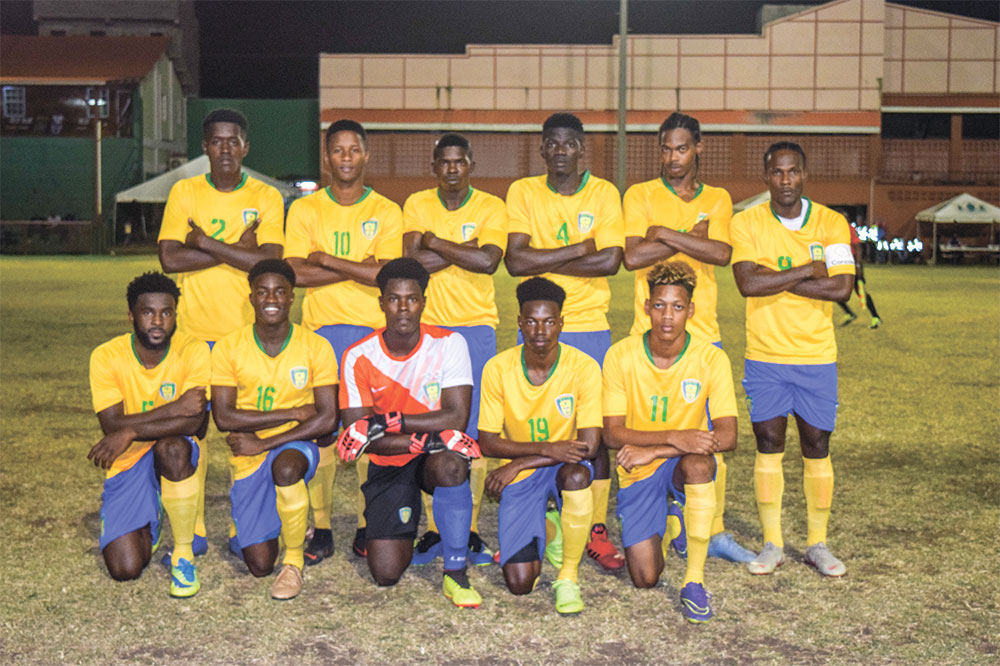 Vincy Heat to play Cuba in Grenada
For the second successive occasion in the CONCACAF World Cup Qualifiers, St Vincent and the Grenadines Senior Men's Football team Vincy Heat, will play its home match away from home.
This means that their encounter which was originally set to be staged here at the Arnos Vale Playing Field on June 8, will take place at the Kirani James Athletics Stadium, Grenada.
Set to kick off at 4 pm, the St Vincent and the Grenadines versus Cuba encounter will precede Grenada against Montserrat, from 7 pm.
But the Vincentians should be at home in Grenada, as reports are that Vincy Heat will be stationed in Grenada for the next three weeks, and they will use that country as their training hub.
Before facing the Cubans, the Vincentians will meet Guatemala in Guatemala City on June 4.
On March 30, St Vincent and the Grenadines played their "home "match against the British Virgin Islands at the Ergillo Hato Stadium in Willemstad, Curacao.
St Vincent and the Grenadines join several others which have been forced to use neutral venues for their home matches, because of the health protocols, inclusive of mandatory quarantine, which are imposed by countries to contain the spread of the coronavirus.
Others who will be playing their upcoming home matches away are Aruba, the British Virgin Islands, Barbados, Bermuda, the Cayman Islands, Cuba, Montserrat, Trinidad and Tobago, Canada, Anguilla and Puerto Rico.