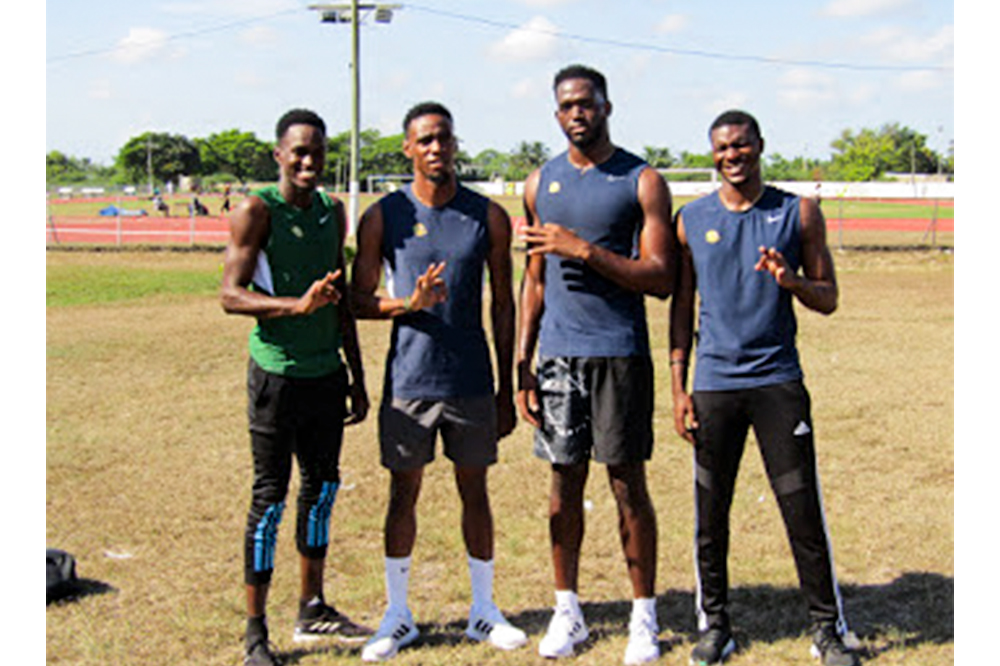 National 4 x100m men's record re-established
The quartet of Mc Kish Compton, Javon Rawlins, OJ Jackson and Akani Slater, running in that order, rewrote the St Vincent and the Grenadines senior men's 4 x 100m record, when last Saturday at the Jamaica Qualifying Time Trials, staged at the GC Foster College facility.
The four returned a time of 40.13 seconds, eclipsed the previous mark of 40.47 seconds, achieved by Josh Hamilton, Courtney Williams, Kimorie Shearman and Reuberth Boyde at the 2014 Commonwealth Games in Glasgow, Scotland.
At last Saturday's event, the new record holders, who are students of the GC Foster College, ran under the St Vincent and the Grenadines banner, placing third behind Jamaica Gold, which featured Yohan Blake, Asafa Powell, Julian Forte and Oshane Bailey and Jamaica Green, represented by Ackeem Blake, Nigel Ellis, Romario Williams and Kadrian Goldson.  Jamaica Gold's time was 38.33 seconds, while Jamaica Green timed 39.55 seconds.
{Updated May 17, 2021 at 9:30am}