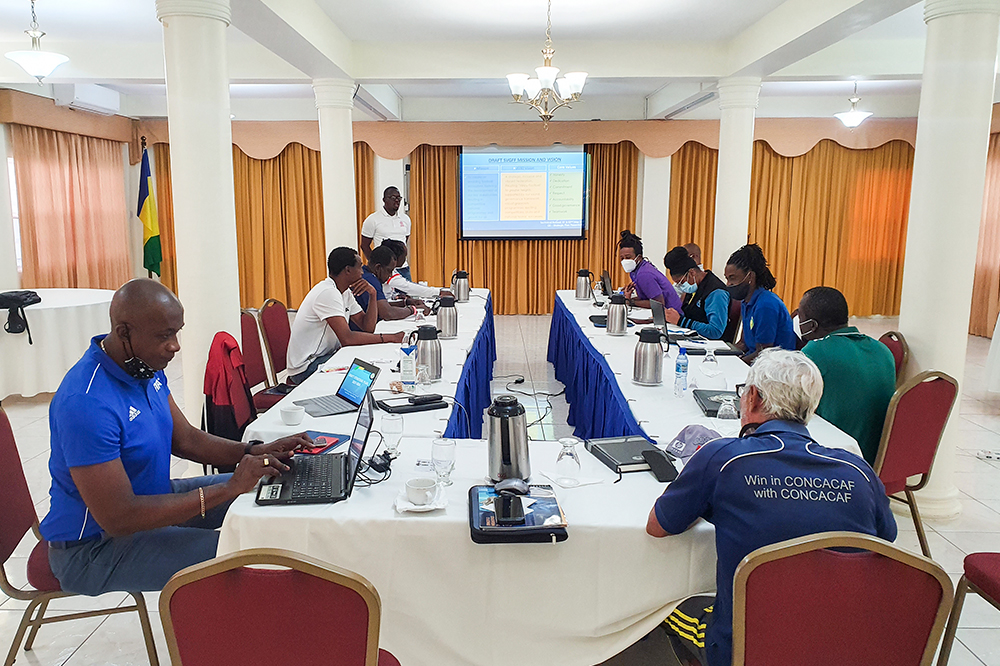 SVGFF's Technical Manual being fine tuned
The move to have a Technical Manual to shape and guide St Vincent and the Grenadines' football, was taken a step further last Saturday and Sunday.
A retreat held at Hotel Alexandrina, engaging the members of the Technical Committee of the St Vincent and the Grenadines Football Federation, sought to advance the process.
At the retreat, presentations were made by technical director Keith Ollivierre, who looked at the Elite Programme, while female development officer Tonicisa Baptiste delved into the female programme and head of the goalkeeping department, Kevin Richardson, outlined what is happening with goalkeeping in the country.
Meanwhile, head coach of the St Vincent and the Grenadines senior men's team, Kendale Mercury, expounded on the selection policy for players, while Next Play Coordinator, Theon Gordon, informed of the Players Agreement, its review and implementation.
General Secretary of the SVGFF Devron Poyer made a presentation on the organisation's Strategic Plan.
Last weekend's retreat followed on a series of consultations where the ideas of coaches and technical directors of clubs were ventilated as part of shaping the SVGFF's manual.
Once produced, the manual will run until 2025, before another review is done.