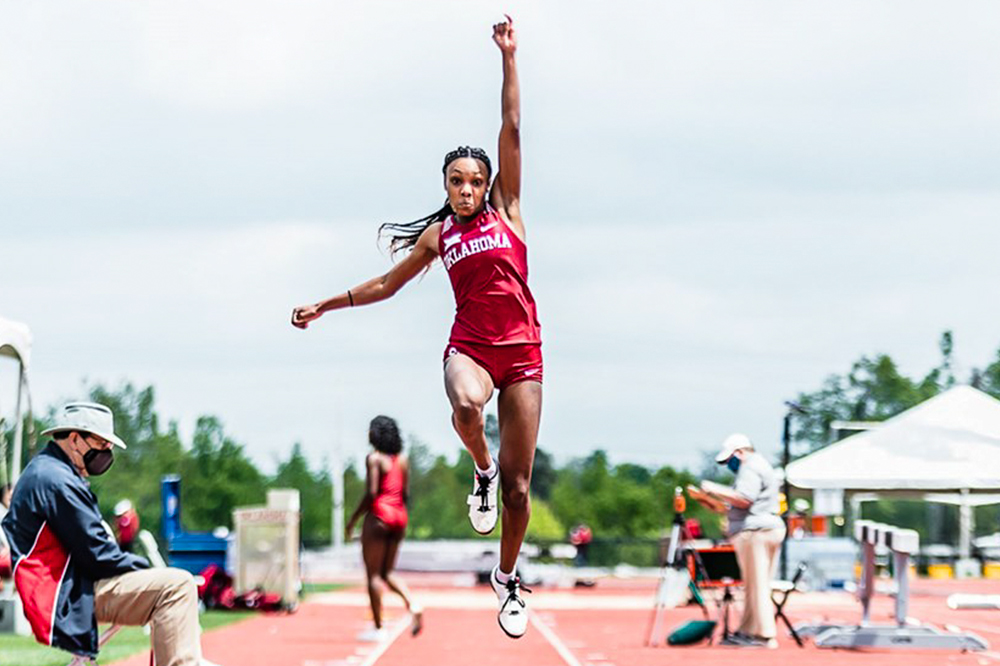 National female triple jump record extended
For the third time in 2021, triple jumper Mikeisha Welcome has extended the distance on her national outdoor record.
Welcome, a freshman at the University of Oklahoma, last Saturday, May 1, added 0.12m to the St Vincent and the Grenadines female triple jump best effort.
Her 13.72m achieved at the Desert Heat Classic in Arizona, USA, eclipse her previous 13.60m done at the John Jacobs Invitational in Norman, Oklahoma, on Saturday, April 27.
On March 27, at the Clyde Littlefield Texas Relays held in Texas, Welcome carried the mark to 13.57m.
Welcome, 20, who was born here in St Vincent and the Grenadines, but migrated to Canada at an early age, is also the national indoor and female Under-20 triple jump record holder.
She first represented St Vincent and the Grenadines at the XX Pan American Under-20 Championships held in Costa Rica in 2019, gaining a bronze medal in the triple jump.