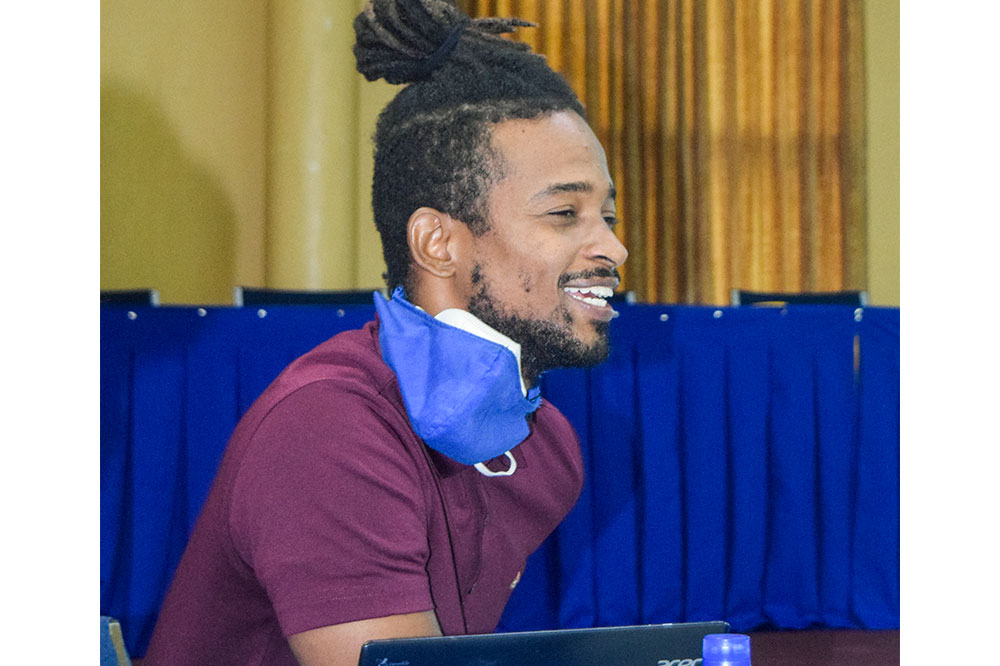 Vincy brand of football coming
The long, loud call for a Vincy brand of football has been heard and a response is being framed.
Led by the technical committee of the St Vincent and the Grenadines Football Federation, the process has begun. The committee, which is charged with framing the philosophy, has met with affiliates to get their input, before the final plan is formulated and presented.
Theon Gordon, a member of the technical committee, last Saturday at one of the consultations with representatives of first and premier division clubs, held at the Methodist Church Hall in Kingstown, outlined the pathway to their goal.
"The first step is to create a better relationship with all stakeholders, getting everyone to recognize their particular role and get them to execute that role, as well as equipping the affiliates with the necessary information and knowledge in order for them to produce a better product," Gordon informed.
Indicating a change of approach, Gordon commented: "In the past, it was the executive of the St Vincent and the Grenadines Football Federation specific mandates and the affiliate were expected to execute … The process now is one to have consultations, where we get the views from affiliates and see how best we can accommodate and facilitate different views".
Gordon noted that the process involves aiming at improving all aspects of Vincentian football.
"We need to be better in all aspects, from a technical standpoint, from an administrative perspective, from a corporate perspective … We need to improve across the board, to the end where we can use football to develop a player holistically," Gordon emphasised.
"All of this is to create an identity for St Vincent and the Grenadines for our football, our brand, and creating a culture that would help us to have a better football product," Gordon underscored.
Gordon disclosed that once the curriculum is completed and implemented, it will take care of St Vincent and the Grenadines' football structure until 2025, before another review will be done.
At last Saturday's consultation, second vice-president of the SVGFF, Wayne Grant; general secretary of the SVGFF, Devron Poyer, along with technical director Keith Ollivierre and Andrew Bramble, facilitated the fruitful and lively discussions.