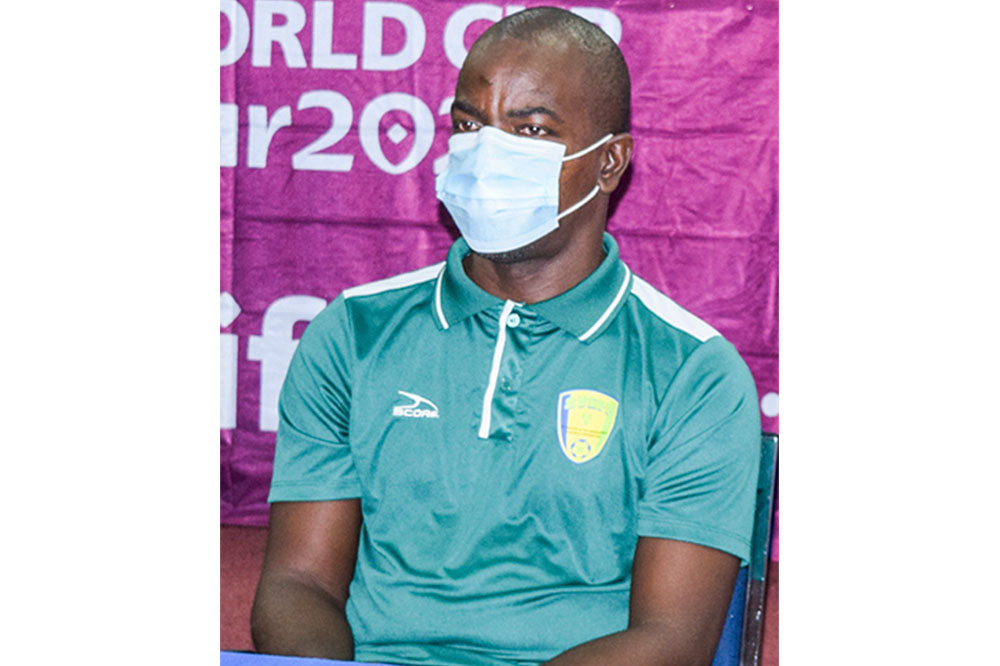 'Crises can inspire' – Mercury
Despite the crises facing St Vincent and the Grenadines, namely the coronavirus pandemic and the eruptions of La Soufriere, Kendale Mercury, head coach of the senior men's football team, hopes to use the adversities to good effect.
This, as Mercury and his coaching staff are mapping out the team's preparations for their two FIFA World Cup qualifying matches versus Guatemala and Cuba, on June 4 and 8, respectively.
Mercury outlined philosophically to SEARCHLIGHT last Wednesday, "There is a lot of uncertainty in St Vincent and the Grenadines in terms of what will the volcano do in the future; how will the pandemic pan out… Let us see if we can find an opportunity in the crises and use them to inspire our nation and use them and motivate the players".
Adopting a positive frame of mind, Mercury added, "Let us hope that we can find a way to train and inspire the players mentally, especially because it is hard on them".
Mercury noted that among his charges are a few players in the national set up who are displaced because of the volcanic eruptions.
"Some of the players and their families have been displaced since the volcano erupted, not only the senior men's, but national teams across the board," Mercury highlighted.
Mercury also pointed out the physical challenges which the senior team faces.
"For example, Chili Playing Field in Georgetown was one of our training grounds and for practice venue and that is no longer available to us, too, the fields are affected with ash and on top of the ash there is a drought," the national head coach lamented.
According to Mercury, his woes and that of the national team, are compounded by the state of the Victoria Park, which he said too is dusty and the security issues which other possible practice venues will pose.
However, Mercury said that ways and means would be found to negate the risks, while on the other hand, getting the players in the best shape physically, mentally and tactically.
Apart from the two matches in the World Cup qualifiers, St Vincent and the Grenadines is prepping for their CONCACAF God Cup qualifiers engagement versus Haiti. That match is carded for the Inter Miami Stadium in South Florida, USA, on either July 2 or 3.