Posted on
SVGFF's task force at work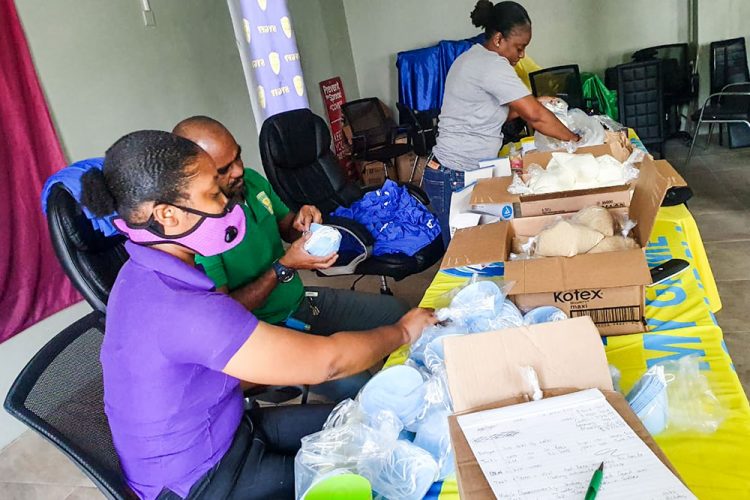 A task force set up by the St Vincent and the Grenadines Football Federation (SVGFF) is in full gear, collecting data and responding to the needs of footballers who have been displaced because of the eruptions of La Soufriere volcano.
According to information emanating from the secretariat of the SVGFF, "the gathering of forms submitted to date indicate that just over 150 affiliate members are currently in shelters".
It is expected that when all the data has been gathered, an approximate 2000 persons who are connected to the fraternity would have been adversely affected.
Reports are that seven established clubs and three major leagues that are domiciled in the red zones have been adversely affected by the events of the volcano.
Assistance to these persons are being done in a phased basis, with 40 of them and their families already been provided with direct contributions relative to their immediate needs.
That assistance includes the provision of food, water, clothing, masks, mattresses, medication, as well as 100 respiratory pumps to assist those with breathing problems.
The SVGFF's task force is working in conjunction a group of volunteers to ensure that the specific needs of those targeted for assistance are met.
Resources for this undertaking are being sourced from local stocks, along with help from the SVGFF's regional and international allies and personal contributions from executive members and staff of the SVGFF.