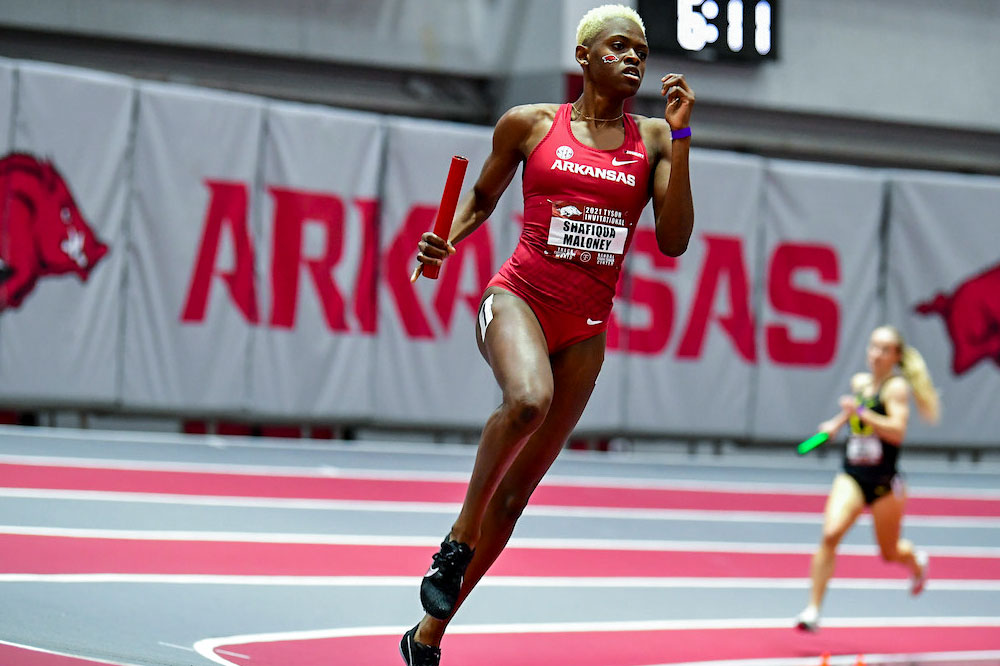 Maloney takes hold of 800m outdoor record too
SHAFIQUA MALONEY has added the St Vincent and the Grenadines female outdoor 800m to her list.
Maloney, 22, established the new mark last Saturday at the Tom Jones Memorial Invitational in Florida, USA, when she produced a time of 2: 2.54. Maloney, in the process, broke Bigna Samuel's 28-year-old record of 2: 11.93 seconds done in 1993.
Maloney's time places her at number three on the University of Arkansas all-time list.
She finished third in the race behind Georgia's Amber Tanner (2:01.36) and Florida's Gabrielle Wilkinson (2:01.45).
On the Arkansas alltime list, Maloney only trails the school record of 2:01.61 set by Chrishuna Williams in 2015 and a 2:01.91 by Aneita Denton from 2005.
Before adding the 800m outdoor record to her list of national achievements, Maloney earlier set a new indoor record over the distance, and lowered it to the present clocking of 2: 01.22.