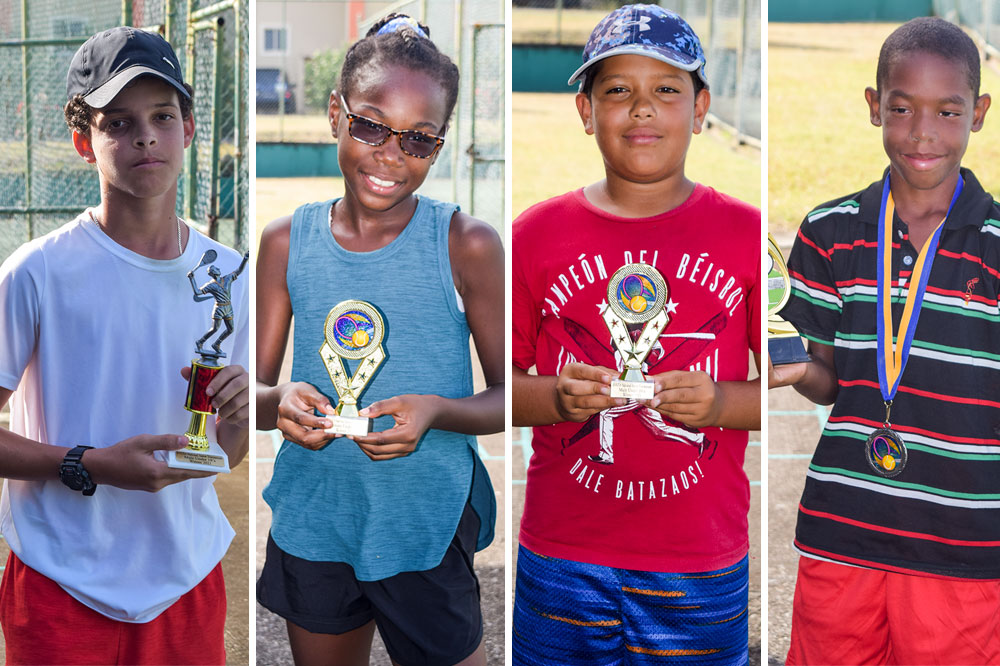 Titles decided at April junior Tennis tourney
Dannelle Kennedy pouched three titles when the St Vincent and the Grenadines Tennis Association staged its April Junior Tennis tournament at the National Tennis Centre at Villa.
When the tournament closed off on April 7, Kennedy left the arena as the girls Under-10 and Under-12 champion and teamed up with Rolene Sam to pouch the Under-12 doubles.
Claiming two titles were Matthew Clarke and Che Connell. Clarke secured the boys Under-10 singles, and with Ethan Kent, copped the Under-12 doubles.
Meanwhile Connell captured the boys Under-18 title and with Vova Zhuravlov, champed the Under-18 doubles.
Others to win titles were Nathaniel Lawrence, Jaiden Bowens, Yasmin Sandy and the duo of Steadysha Penniston and Zareah Byron.
Lawrence secured the boys Under-12, with Bowens taking the boys Under-14.
And, Sandy won the girls Under-18, while Penniston and Byron took the girls Under-18 doubles, Adjudged to be the most improved player in the week -long tournament was Nathaniel Lawrence.