Posted on
'More money… more matches' – Mercury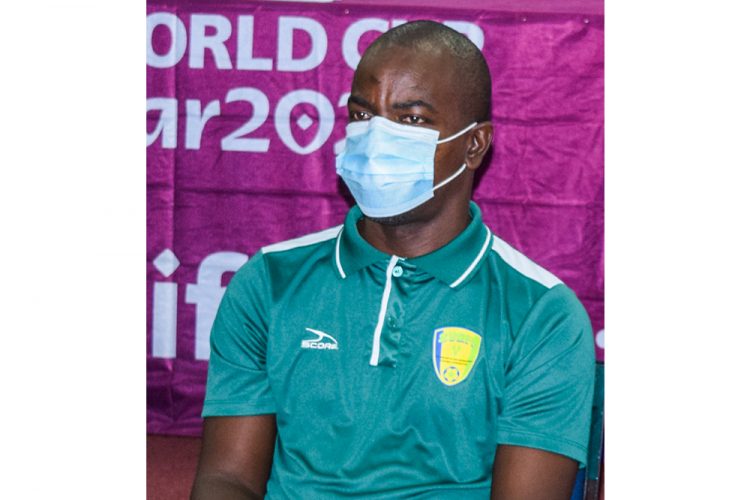 Head coach of the St Vincent and the Grenadines senior men's football team Kendale Mercury, has cited the increased prize monies for local competitions and more matches for players, as ways of improving the standard of Vincentian football.
Mercury, who had the pronouncements in another forum, elucidated his suggestions to SEARCHLIGHT on Wednesday, citing the two areas as priorities, as the football authorities have control over them.
"Increased monies in our local league, for example, $50,000 for the first place in our premier division… The increase in prize monies will make more teams come out to train and they'll do it more often under guidance of qualified individuals… That's where and when the product will start to improve," Mercury proposed.
On the matter of the hours of training and the number of matches, Mercury proffered, "Twelve hours of training are the least needed for a player to have any chance of developing into an elite footballer, supplemented by 38 matches or more per year for adults and around 28 per year for most juniors, between learning to train and training to complete age groups".
The national head coach also touched on the issue of a proper youth programme, to scaffold the overall development of the sport here.
"We need coaching education and coaches who are willing to learn by attending such courses…They must be willing to apply the concepts learnt, mixed with their own innovative way of teaching… We need youth structures, youth leagues for all age groups, every year, not once in a while," he recommended.
Mercury is also proposing development of the capacity of administrators, medical and fitness personnel and the improvement of facilities by government, as additional support systems for St Vincent and the Grenadines' football.
"Things like nutrition and other thing will come into play, but we need to start with the things we have control over, increased prize monies and the number of games played," Mercury reiterated.