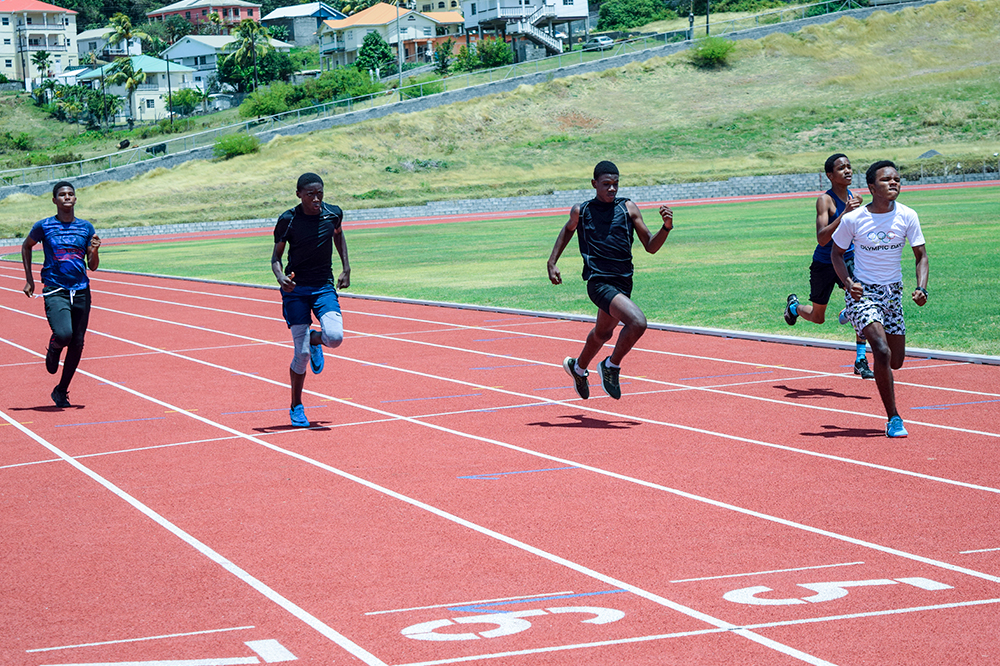 Athletes have to be covid free for Carifta
Vincentian athletes and officials who wish to attend this year's Junior Carifta Games in Bermuda, August 13 to 15, must be Covid-19 free.
This means all participants at the 49th edition of the Games, must undergo a Covid-19 PCR test before arrival in Bermuda.
The test is among new measures announced by the Bermuda National Athletics Association, last Saturday night.
As part of the arrangements, all persons attending the Games, must present a negative Covid-19 PCR test, taken no more than three days before arrival in Bermuda.
It was made clear that whilst athletes are encouraged to be vaccinated, it is not mandatory for the Games, nor entry into Bermuda.
This year's Junior Carifta Games is a held-over from 2020, after in March of the last year, the coronavirus was declared a pandemic by the World Health Organisation (WHO).
The Games were reset to the Easter weekend for 2021, also in Bermuda. The April 3 to 5 dates were later revised to July 2 to 4, after there was an upsurge in coronavirus cases in the Caribbean region.
Then last month, the August 13 to 15 dates were agreed on by both the Bermuda National Athletics Association and the North American, Central American and Caribbean Athletics Association (NACAC) Council.
Should the Junior Carifta Games take place in August, it will be the first since its inception in 1972, that it will be held outside the Easter weekend.