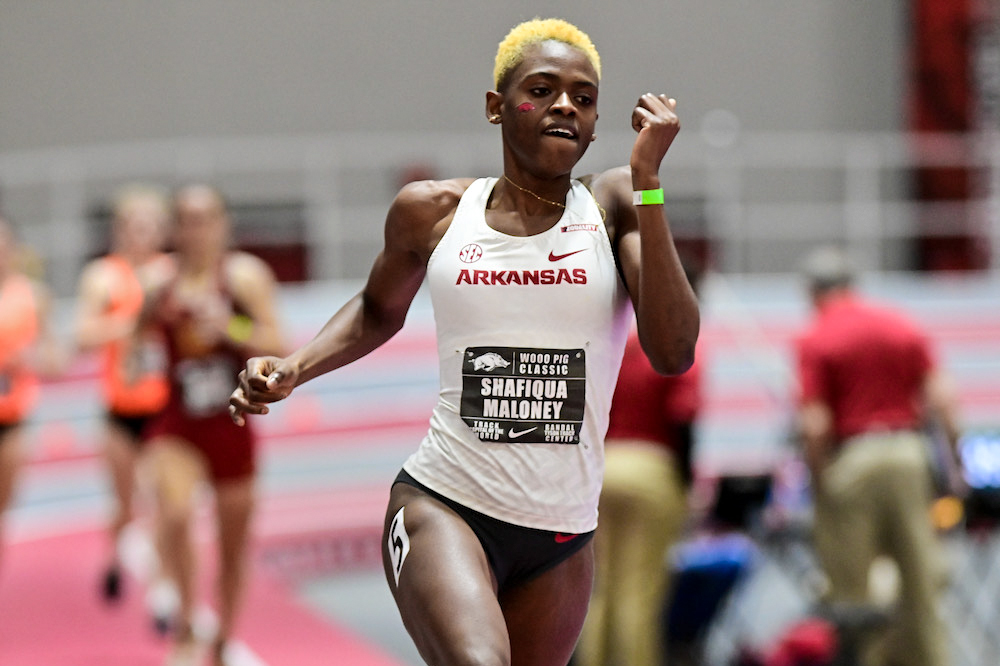 Shafiqua Maloney lowers her national indoor 800m record
Shafiqua Maloney has again lowered the St Vincent and the Grenadines women's indoor 800m record.
Maloney's latest record-breaking effort came at the SEC Invitational at the Randall Tyson Field in Fayetteville, Arkansas, USA, staged on the weekend of 25-27 February.
She had re-established the national indoor time on the weekend of Februray 12 and 13, when she reset the best time to 2 minutes 04.65 seconds.
Maloney then beat the previous record of 2 minutes 12.39 seconds, done by Kineke Alexander back in 2009.
Before that though, Maloney had started 2021 with a 2 minutes 08.60 seconds at the Arkansas Invitational, held on January 16.
Her progression in the event, saw her clocking 2 minutes 05.52 seconds at the Wooo Pig Classic on January 22.