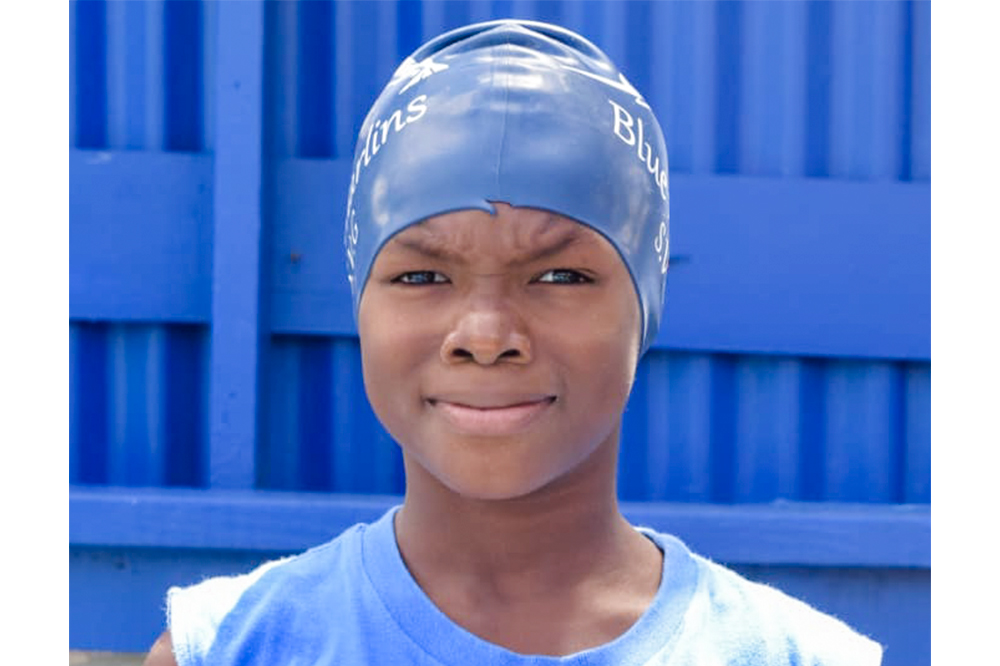 New talent emerges at Gallagher Swim Championships
A new talent rose from under the waters of pool at the Shrewsbury Aquactic Centre, when the St Vincent and the Grenadines Swimming Federation hosted its 2021 Gallagher Invitational Championships.
When this year's edition kicked off last Sunday, the name Caghry Williams was prominent, and registered his maiden titles at the national stage.
Williams, who competed for the Blue Marlins Swim Club, won the male 8 and Under individual title and was the age group's sprint challenge winner. Williams tallied 77 individual points.
En route to his individdual title, Williams won the 25m freestyle and butterfly; the 50m freestyle, breaststroke and backstroke, the 100m freestyle, along with the individual medley. He placed second in both the 25m backstroke and breaststoke.
Additionally, he set a new record that of 46.84 seconds in the 50m breaststroke, beating out the 48.49 seconds of Tyler Robinson, done at the OECS trials in 2019.