Posted on
SVGFF officials call for continued national support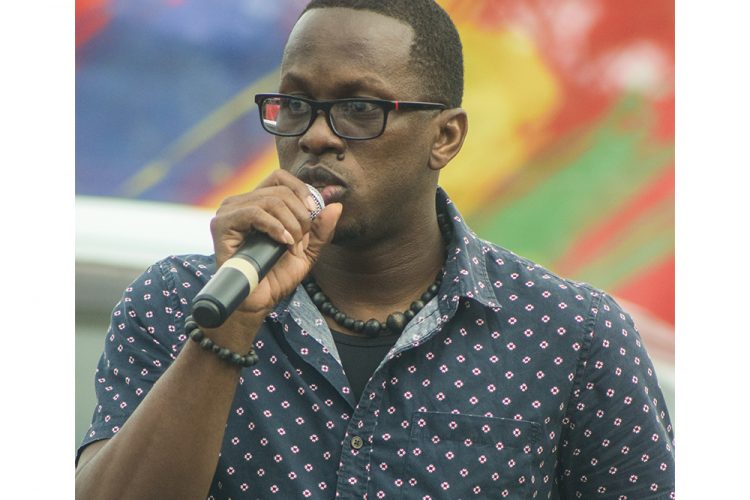 The executive of the St Vincent and the Grenadines Football Federation (SVGFF) is calling on the general public and football affiliates to support the players who have been selected for the national senior men's football team Vincy Heat, ahead of the country's two matches in the CONCACAF World Cup qualifiers, next month.
This, after persons on various social media platforms and radio, have voiced their disapproval about the composition of the squad of local players announced last Saturday.
The omissions of some of the regular faces in the team in the recent past, coupled with the inclusion of some seven players under the age of 17 years, stirred up the emotions among many followers of the sport.
But in a release on Tuesday from the desk of the general secretary of the SVGFF, Devron Poyer, stated: "We encourage you our members and the general public to support the team as they focus on achieving success for the nation… We, as a responsible body, apply credence to the opinions and view of our affiliates and various stakeholders involved in the sport and continue to do so".
The release also informed that apart from the 23 local players selected for the training squad, informed, "Complementary to the provisional local squad announced on the weekend, the technical team has also provided a list of eight (8) foreign-based players who will be available to join the team for these encounters pending release from their parent clubs across North America, Europe and the Caribbean".
The squad of local players released on Saturday, reads – Erel Hector of Avenues United, while Josh Stowe, Jeoval Morgan, Mark Browne and Marlon Simmons, have been selected from Bequia United.
Also named are Nigel Charles – Camdonia Chelsea, Dwaine Sandy – Glenside Ballblazers; Terrason Joseph and Zidaine Sam of Jebelle, Oryan Velox of Layou, while Jadiel Chance, Khalique Bowens, Kurtland Williams were selected from North Leeward Predators.
Meanwhile, BESCO- Pastures have two selectees in Derron Hamlet and Jahva Audain, with Jomal Yorke, Sion Hill's lone selectee. Kizani Haynes, Garwin Davis, Javid Sutherland, Kishawn Johnny, Azinhno Solomon, Ted Roberts and Renson Sayers, who are from System Three, complete the training squad.
Stowe, Morgan, Simmons, Velox, Bowens, Davis and Sayers have been listed as those selected for future development.
The squad is expected to go into camp from this Friday, after undergoing health tests for the novel coronavirus.
St Vincent and the Grenadines, placed in Group C of the qualifiers, are set to play their first match on March 25, in Curacao versus Curacao and will host the British Virgin Islands here on March 30.
Guatemala and Cuba are the other teams in the group, which St Vincent and the Grenadines are slated to meet on June 4 and 8, respectively.