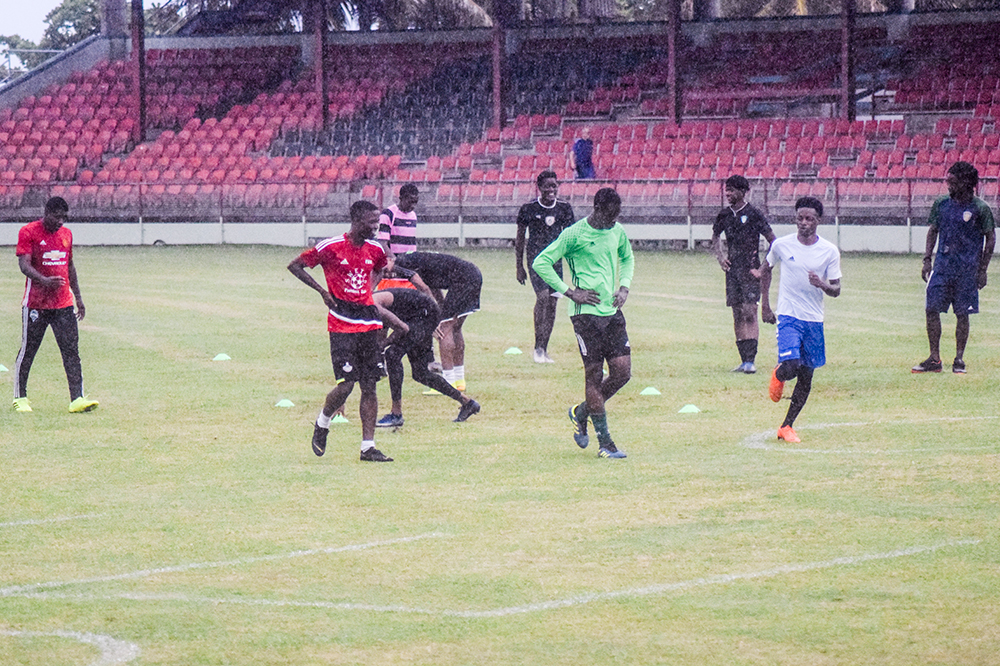 Vincy Heat set for World Cup qualifiers next month
VINCY HEAT WILL kick off their Group C first round campaign of the CONCACAF World Cup qualifiers, as they are set to wing out to tackle Curacao in Curacao on March 25.
The Vincentians will then return to face the British Virgin Islands on March 30, here at the Arnos Vale Playing Field.
The next set of qualifiers take place in June, when Vincy Heat are scheduled to take on Guatemala in Guatemala June 4, then with a quick swing around, host Cuba here on June 8.
The confirmed dates mean that Vincy Heat have just over a month to get ready for the on-field battle.
Originally the qualifiers were set for last October and November, but were deferred because of the continued threats of the coronavirus (COVID-19) pandemic.
Further fears had mounted with the reset March dates with the spikes in coronavirus cases in many countries in the region and health protocols which have been instituted since the start of the year.
Reports are that the teams, though, have to undergo testing and remain in their respective bubbles for a period of time before each match.
The CONCACAF qualifiers first round consists of six groups, with each group containing five teams. Each team will play two home matches and two away matches.
Group A is made up of El Salvador, Antigua and Barbuda, Montserrat, US Virgin Islands and Grenada, while in Group B, are Canada, the Cayman Islands, Aruba, Bermuda and Suriname.
In Group C are Curacao, Cuba, Guatemala, the British Virgin Islands and St Vincent and the Grenadines.
Making up Group D are Panama, the Dominican Republic, Barbados, Dominica and Anguilla; Group E comprises Haiti, Nicaragua, Belize, St Lucia and Turks and Caicos Islands and in Group F are Trinidad and Tobago, St Kitts and Nevis, Guyana, Puerto Rico and the Bahamas.
Following the first round matches, the six winners will be paired off to form the second round of the qualifiers. The winner of Group A will oppose the winner of Group F; the winner of Group E faces the winner of Group B and the winner of Group D battles the winner of Group C.
The three winners from the second round will be joined by the USA, Mexico, Honduras, Jamaica, and Costa Rica in round three. This round will be played on a home and away basis.
Following the completion of round three, the three top teams will head direct to Qatar finals in 2022, with the third place engaging in an inter-continental play-off, to another possible entrant for CONCACAF in the final.