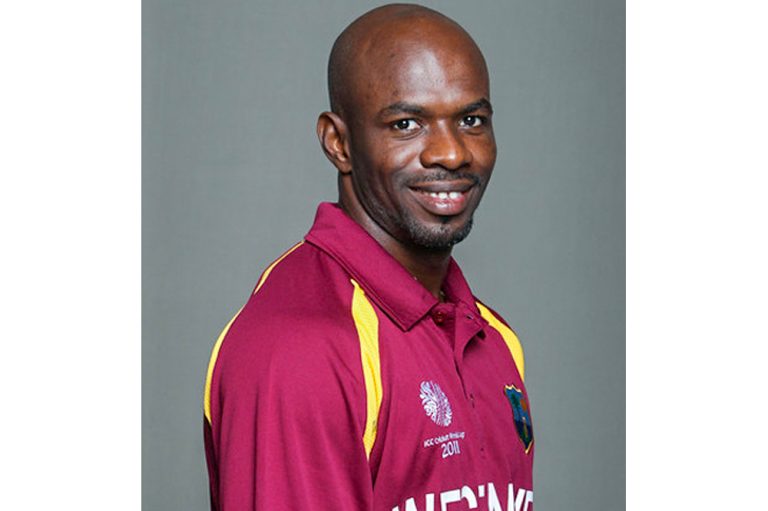 Devon Smith embraces new role
Devon Smith, the newly appointed batting consultant of the Windward Islands Volcanoes franchise to this year's CG Insurance Regional Super- 50 cricket tournament, set for Antigua February 7 to 27, says he is embracing the role.
Smith, 39, who up to last year was the Volcanoes' opening batsman, in reference to his appointment, told SEARCHLIGHT : "It is a new job from playing and being a batting consultant … I have a lot of experience in terms of batting, so it will not be hard for me".
He added, "It will be easy to translate to help the youngsters to be better players… the way they go about their batting, how they go about the game and how to go about scoring runs and get the best performance when they play".
Smith, however, acknowledged that there will be some challenges, but he is prepared to confront them head on for the betterment of Windward Islands cricket.
Smith, a verteran of 217 first class matches, has scored 14,681 runs over a career which has spanned some 21 years. To his name, Smith's average in first class cricket is 39.78, with 38 centuries and 63 fifties.
Of Smith's first class batting aggregate, he has registered 11,140 runs for the Windward Islands, making him the first bastman to cross the 11,000-runs mark in regional first class cricket.
He has played 143 matches for the Windwards, thus putting him, not ony as the player with the most appearances for the Windwards in regional four-day cricket, but in the history of West Indies first class cricket.
For the West Indies, the left-handed opening batsman though has played 34 Test matches, 47 On- Day Internationals and six Twenty/20 internationals. His batting averages are 23.78 in Tests; 24.62 in ODIs and 33.83 in the handful of Twenty/20 Internationals.
Apart from representing his native Grenada, as well as the Windwards and the West Indies, Smith has made his way onto the Busta Cup XI, the Carib Beer XI, the Jacobs XI, the International XI, the St Lucia Zouks, the Vice Chancelllor's XI, West Indies Board XI, West Indies A, West Indies President's XI, the Southern Windwards, the Windwards Under-19 and the West Indies Under-19.