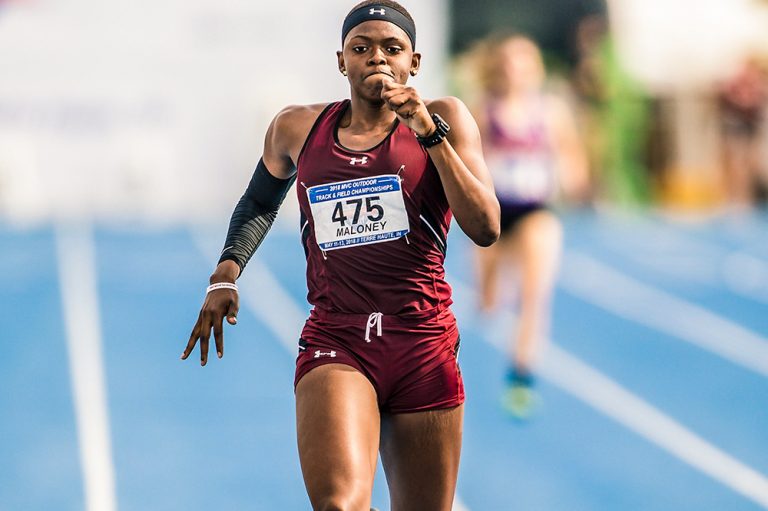 Shafiqua Maloney trumps at US indoor meet
Vincentian Shafiqua Maloney won the women's 800m at the Arkansas Indoor Invitational, in the USA, last Saturday at the Randal Tyson Track Center in Fayetteville. Maloney's winning time was 2 minutes 08.60 seconds.
Maloney's win in the 800m was one of eight triumphs for the Arkansas women's team, which ended with 228 points. They were followed by Oklahoma (119 points) and Arkansas State University with 60 and a third place.
Maloney also was part of his team's winning quartet in the 4 x 400m. Running the third leg, Maloney's time was 54.79 seconds, as they registered 3 minutes 34.79 seconds.
Before leaving for the USA in 2017, Maloney represented the IT- DAT Academy in local track and field meets.
She also spent three years attending the Verchild's Secondary School in St Kitts, where she competed with a high level of success.
Not new to achievements, Maloney was the female Under-15 champion at the 2013 CAC Age Group Championships.
Maloney was also part of the SVG quartet that took gold in the female Under-20 4 x 400m at the 2018 Junior Carifta Games in the Bahamas.