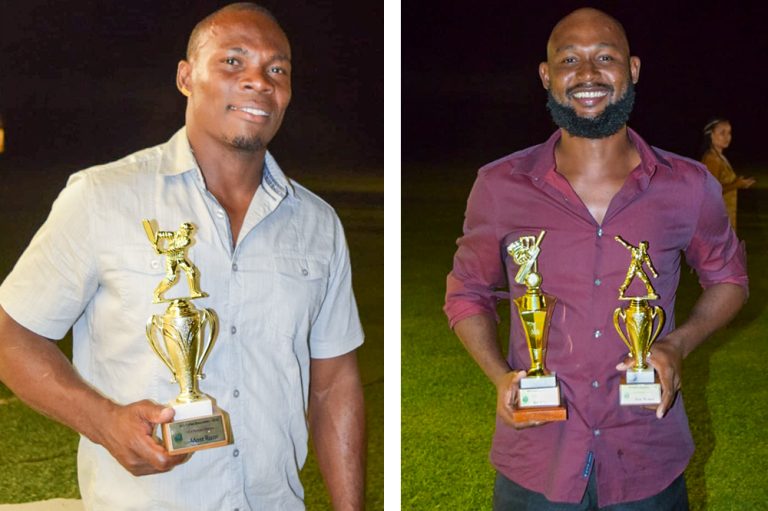 Male cricketers rewarded for national competitions' returns
Those cricketers who excelled in batting, bowling and in their combined efforts, were last Thursday, compensated with prizes at the SVG Cricket Association's annual awards gala dinner.
Sunil Ambris was the leading run scorer in the National Lotteries Authority Neil Williams T/20, scoring 363 runs for Guardian General Saints. Ambris was also the best allrounder, as he captured eight wickets. Geron Wyllie, also of Saints, was the top wicket-taker, with 18 scalps.
In the NLA Premier Division, FLOW Rivals' Hyron Shallow scored the most runs (540), while Asif Hooper bagged 58 wickets and made 69 runs, to be the division's top wicket-taker and the best allrounder.
Down the ladder, Kevin Peters of Strike Eagles was the NLA first division's top run-scorer. Peters gathered in 245 runs. Copping the most wickets award was Dorson Cottle of Carlos James MSDA Nortthern Stars. Cottle had 24 wickets.
And, Andre Hunte of Belfongo with 199 runs and 16 wickets, had the best allround performance in the competition.
Saints won the T/20 title, while FLOW Radcliffe scaled the premier division, ahead of Saints and Rivals in that order. Northern Stars won the first division, with Keegan's Bequia XI, second.