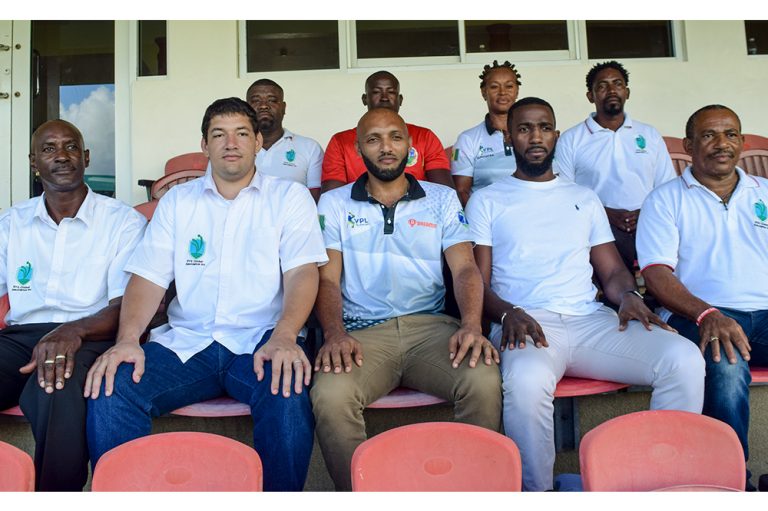 Currency minting ideas to revive SVG's cricket
Newly elected president of the St Vincent and the Grenadines Cricket Association Inc.- Rommel Currency, has pledged to spend time and resources rejuvenating cricket in St Vincent and the Grenadines.
Speaking following his election last Saturday at the association's Annual General Meeting, staged at the President Suite at the Arnos Vale Playing Field, Currency acknowledged the need to address the waning interest in the sport.
"One of the things that was clearly obvious from today's meeting is that participation is waning and we want to get back that culture as we saw in the 80s and 70s, and years before that, in cricket," Currency, who served a committee on the SVGCA Inc, admitted.
Feeding from the concerns raised at the AGM on the state of the sport, Currency added: "One of things that was harped on was getting cricket back in the primary schools.. I believe In order to change a generation, you have to start at the grassroots … We need to get that mindset back into the schools."
In outlining some of the plans, Currency noted that having a cadre of coaches to impart the rudiments of cricket is critical, hence, he has training of coaches as high priority.
"I plan to work with the government, the Ministry of Sports, the Ministry of Education, as the needs arise … It is a holistic effort," he projected.
Citing the need for inclusiveness, Currency said, " We are looking at anybody, any organisation that is willing to help … It is gonna take an effort by everybody, not just one individual … A lot of work needs to be done".
Currency, who is a economist working with the government of St Vincent and the Grenadines, is also banking on the direct support of the political directorate in getting the interest back in cricket.
At last Saturday's election, Currency gained 36 votes, to defeat his other rivals, Dougal James, who gained 20 votes and Daniel Mc Millan, who got 10.
However, six other positions did not need the use of ballots, as the incumbents were returned unopposed.
Miles Bascombe is still the first vice-president, while Denis Byam was returned as second vice president, Samuel Holder – secretary, Cleton Burnett – assistant secretary and Jenry Ollivierre – treasurer.
Meanwhile, Dyke Cato, Samantha Lynch and Roland Wilkinson were also returned as committee members. They are joined by debutant Elron Lewis.
The Currency-led executive will serve for the next two years.
Currency, a former St Vincent and the Grenadines, Combined Campuses and Colleges and Windward Islands batsman, takes over from Dr Kishore Shallow, who served as president of the SVGCA Inc since 2014.
Shallow was unable to continue, as an amendment of the constitution mandates term limits. Hence, a president can only serve a maximum of three consecutive two year terms.