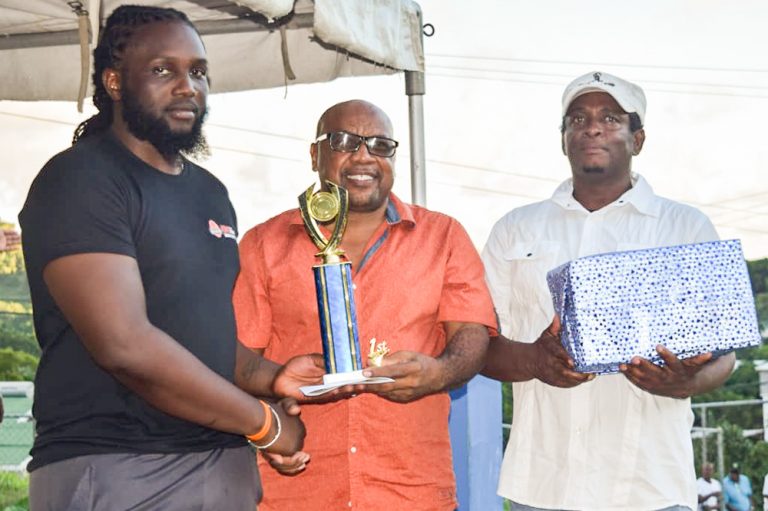 New domino pairs champs crowned in Dauphine
The combination of Cosmos Hackshaw, Eli Williams and Oswald Soleyn, combined their skills on the table, to win the top prize in the 2020 Coreas Distribution Domino pairs competition.
The new winners did so last Saturday night at the Dauphine Communitty Centre. The trio thus earned themselves a cash award of $1,500, a trophy, dominoes and a quantity of drinks.
In so doing, they stopped the 2018 and 2019 champions Joel Pompey and Aaron Hepburn from making it three in a row.
Pompey and Hepburn got $1,000, a trophy, dominoes and a quantity of drinks.
The prizes were presented at Sunday's closing ceremony of the 2020 National Lotteries Authority Top Belair Progressive Organisation softball cricket competition.
Jimmy Forde of Coreas Distribution promised that his company will once again be sponsoring the pairs competition in 2021.