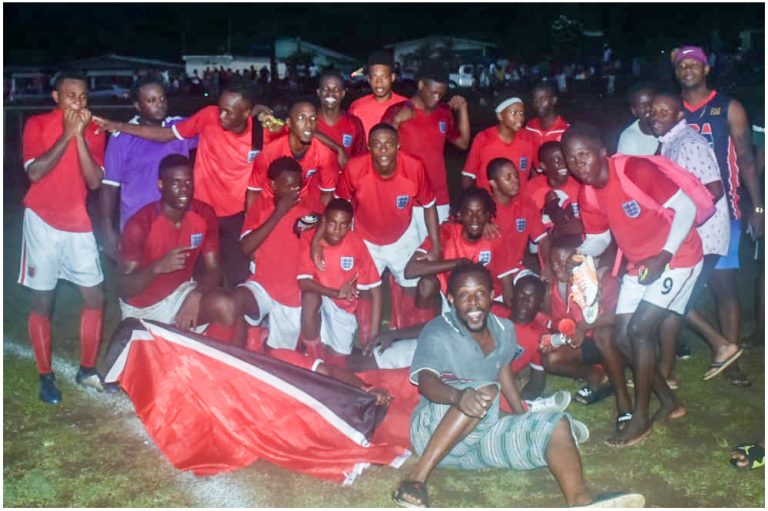 Keartons add Barrouallie league to accolades
Keartons United walked away from the Keartons Playing Field, last Sunday evening, with the league title of the 2020 Bank of SVG Barrouallie tournament, and the $2,500 cash prize fully in their grasp.
A 5-4 win on penalties over Youngsters FC, gave Keartons United the title.
Both teams had played to an exciting 2-2 draw in regulation time. Trivis Fraser had put Keartons ahead in the 3rd minute of play. But Nazir Mc Burnette levelled the score in the 12th minute.
Youngsters took the lead in the 61st minute, through a Lamont Grant effort. Keartons United's Delano John ensured that his team had a second chance, when he made it two goals apiece in the 66th minute.
Keartons United showed the greater nerves, making good of five of their penalty kicks, while Youngsters FC converted four.
It was the second straight match that Keartons United was depending on the penalties, as they had a 7-6 win over Reccos in their semi-finals, after they were locked 1-1 at regulation time.
Youngsters had a 2-0 win over Emerald Stars in the other semi-final match up.
Before Sunday's final, Reccos won by default from Emerald Stars to take the third place.
Second place – Youngsters FC, received $1,500, while Reccos got $1,000. Youngsters received an additional $500 for winning the knock-out.
At the awards ceremony, which took place at the adjoining Keartons hard court, Reccos' Garwin Davis was named the best goalkeeper; Morrison Mc Kie of Keartons United, best defender, with Dougal Fredericks of Emerald Stars taking the best midfielder accolade.
The top goal-scorer was Jamarie Fraser, who netted 11 goals, while Trivis Fraser copped the player of the final award.
And, Owia United tucked away the most disciplined team title.