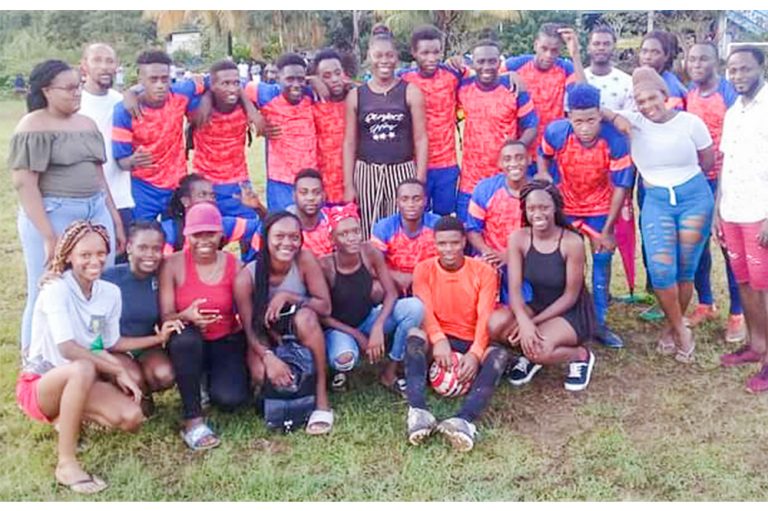 Pride & Joy keeps Richland Park football title at home
Pride & Joy and their supporters left the Richland Park Playing Field last Sunday, buoyant, after securing top honours in the 2020 Hairoun Digicel Richalnd Park Nine A Side football league.
A 3-2 win over Greiggs saw Pride & Joy closing out the deal, after they had to settle for second place, behind Wakanda last year.
A brace from Ozim Henderson and the other from Orlando Trimmingham , were responsible for Pride & Joy's three goals. Racheem Delpesche and Anthonio netted for Greiggs.
Otis Hector pouched Pride & Joy's lone individual award, as he was named the best defender.
But it was Greiggs that secured the bulk of the individual titles For the second place outfit, Sachin James was adjudged the best goalkeeper, while Osei Delpesche was the league's most outstanding player and Ajit Duncan, the best manager.
Emmerson Prince of dethroned champions Wakanda, won the best midfielder award and tagged the most goals title for his 12 goals.
Pride & Joy Under-17 team was adjudged the most disciplined team.