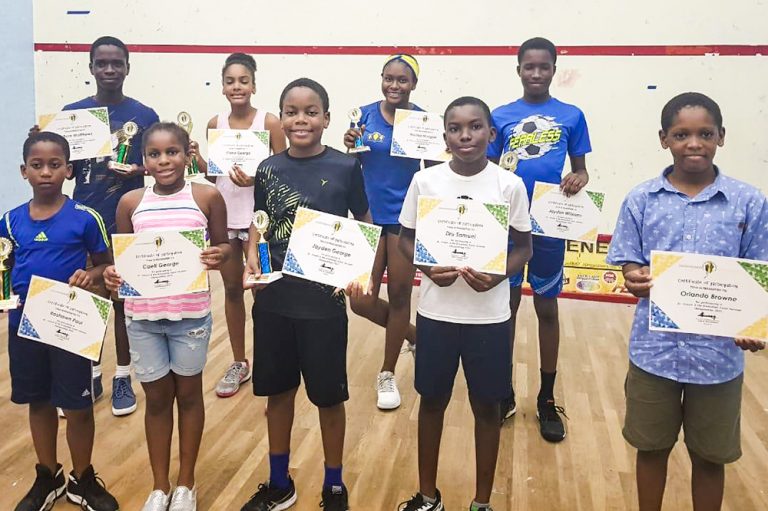 SVGSA hosts National Junior Squash Championships
The St Vincent and the Grenadines Squash Association (SVGSA), from October 22 to 24 hosted the National Junior Squash Championships at the National Squash Centre in Paul's Avenue.
Emerging as champions were Jaydon Williams who won Group A, while Ciara George pouched the Group B title.
Williams, in champing the title defeated Jayden George 12/10, 11/5, 11/6, in the final.
It was the second occasion in the championships that Williams was defeating George as he did so in the round robin phase. In the lead up to the final, Williams also ditched Nadira Morgan, as well as Dru Samuel.
Morgan placed third and Samuel was fourth.
In the case of Ciara George, she registered wins over Caeli George, Roshawn Paul, Lesbern Matthews and Darius Humphrey.