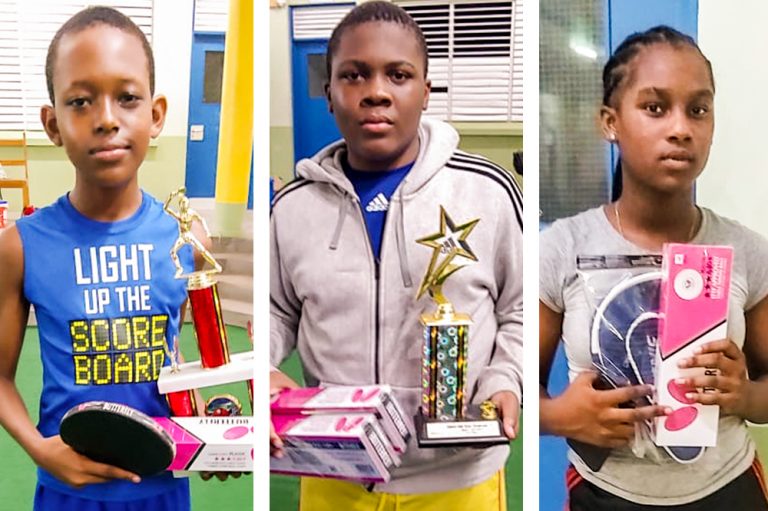 Four titles copped as TT tournaments resume
Caleb Howard won the senior category, Kristian Christopher won the Under-13, Michel Creese secured the Under-18 title and Shanecia Delpesche, the female title, when the St Vincent and the Grenadines Table Tennis Association resumed its Keep Fit Tournament last Saturday at the West St George Secondary School.
Howard stepped on Damion Dublin 3-1 in the senior final, taking the top spot 12-10, 11-8, 6-11, 11-7.
Before reaching the final, Howard whipped Michel Creese in the semifinals, 11-7, 11-7, 15-13, while in the other half, Dublin outlasted Mikael Hazelwood 11-9 6-11, 11-7, 11-7.
Meanwhile, Christopher saw off Kris Ollivierre in straight sets, 11-8, 11-8, in taking the Under-13 title.
Also, Michel Creese had an 11-8, 11-7, 11-6 win over Atwan Tannis to take the Under-18 crown.
And, Shanecia Delpesche defeated Jessica Mc Carter, 11-4, 11-5 , 11-8, to secure the female title.
The next tournament is set for the second Saturday in next month.