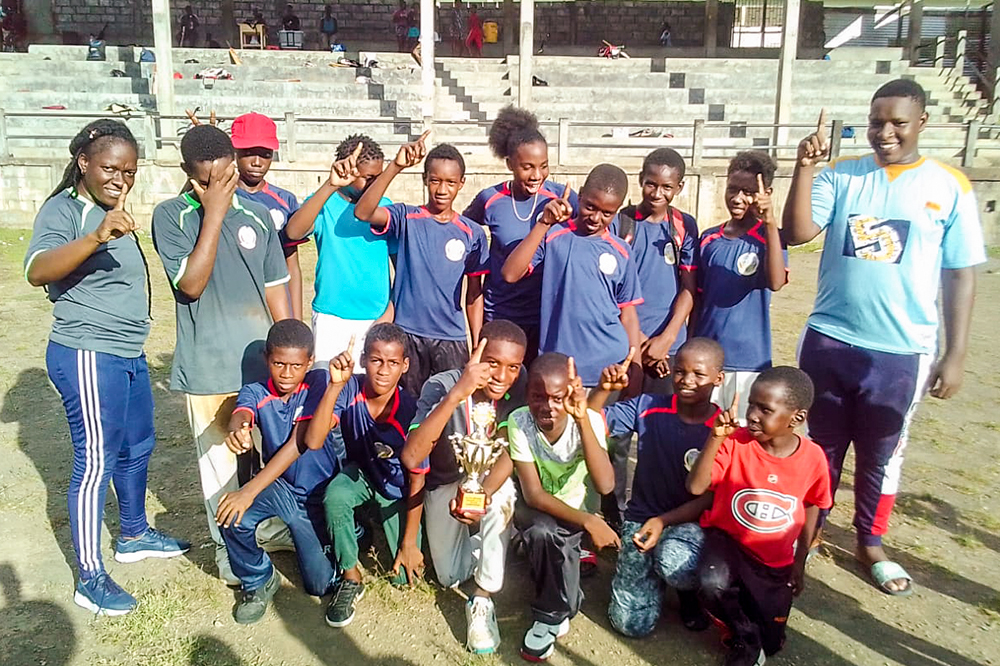 Dark View takes NL youth academy cricket title
AN IN-HOUSE cricket competition among members of the Jules Anthony Youth Academy, ended with Dark View Future Stars laying hands on the championships. Future Stars beat Trinity Falls Young Strikers by five wickets in the title match played at the Petit Bordel Playing Field, last Saturday.
Trinity Falls Young Strikers batted first and were dismissed for 94 in 18 overs. Reshawn Lewis struck 35 and Kirtney Franklyn, 30.
AJ Delpesche was Dar View Future Stars' most successful bowler, taking 4 for 25 and Lebron Douglas, 2 for 20.
Dark View Future Stars, in response, scored 96 for 5 from 14 overs. AJ Delpesche hit 38 not out and Dexroy Hooper, 27 not out. Kirtney Franklyn had 2 for 6, bowling for Trinity Falls Young Strikers.
AJ Delpesche was named player of the final. La Soufriere Future Legends also participated in the one-day competition., Among the awards presented were most promising female player – Shey-Ann Gaymes; most disciplined player – Kimoni Shoy, most promising
batsman – Deshad Simmons and most promising fast bowle r- Kewonnie Matthews.
Also awarded were the most promising player -Orico Matthews and most promising spin bowler -Jorden Charles.