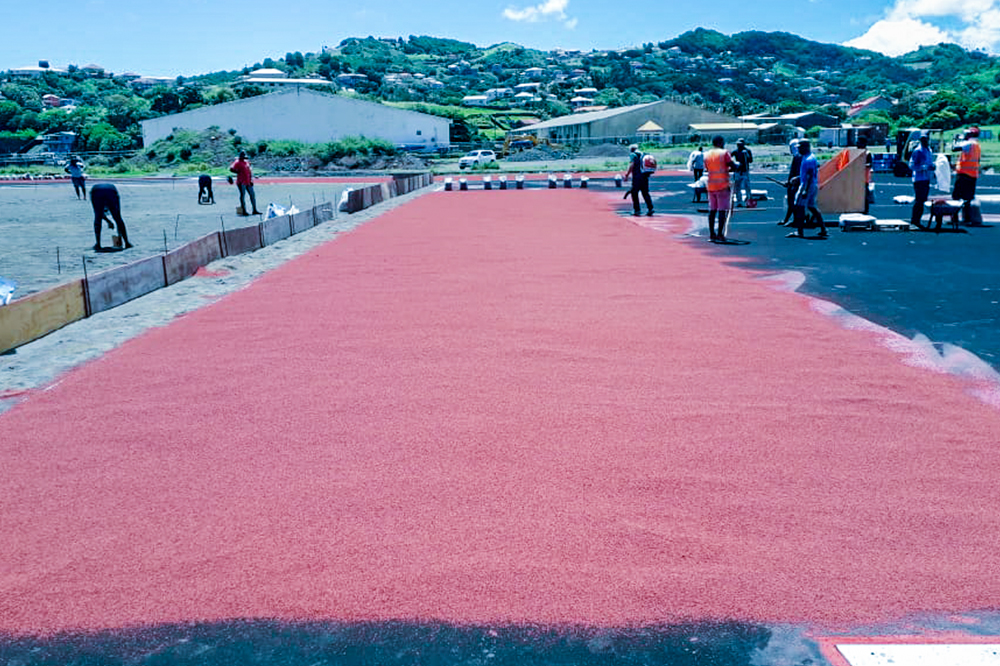 'Red track is not political' – Williams
The use of the "olive red" granules on the synthetic track under construction at Diamond, has no political intent, says Woodrow "Keylee" Williams.
A technical official of repute, Williams, who was employed at the facility and is a member of the National Stadium Committee, said that the red granules are more durable.
"There is absolutely no political intent using the olive red granules on the track… The red is more durable than the grey or blue," Williams reasoned.
He referenced to other countries which have used the grey or blue, or both in combination, but have had to replace them in a short space of time.
Additionally, according the Williams, the olive red granules fit into the colour scheme of the markings on the track.
"To use either the grey or the blue granules would also mean different markings on the track, for instance the staggers, the change over points and so on," Williams explained.
Williams explained that he needed to clear the air on the matter, in light of the country heading into general elections soon. The Diamond Track Facility is an undertaking of the sitting government, whose party colour is red.
The synthetic track is being laid by the firm Regupol, and is part of a larger project which is put at a cost of EC$4 million.
Complementing the track are facilities for field events, namely shot putt, discus, javelin, pole vault, steeple chase, hammer throw, along with a full size football field.
The first phase of the project involves the erection of a perimeter fence, a mound/grass bank, car park, bleacher, store room, wash rooms, dressing rooms and a concession area.