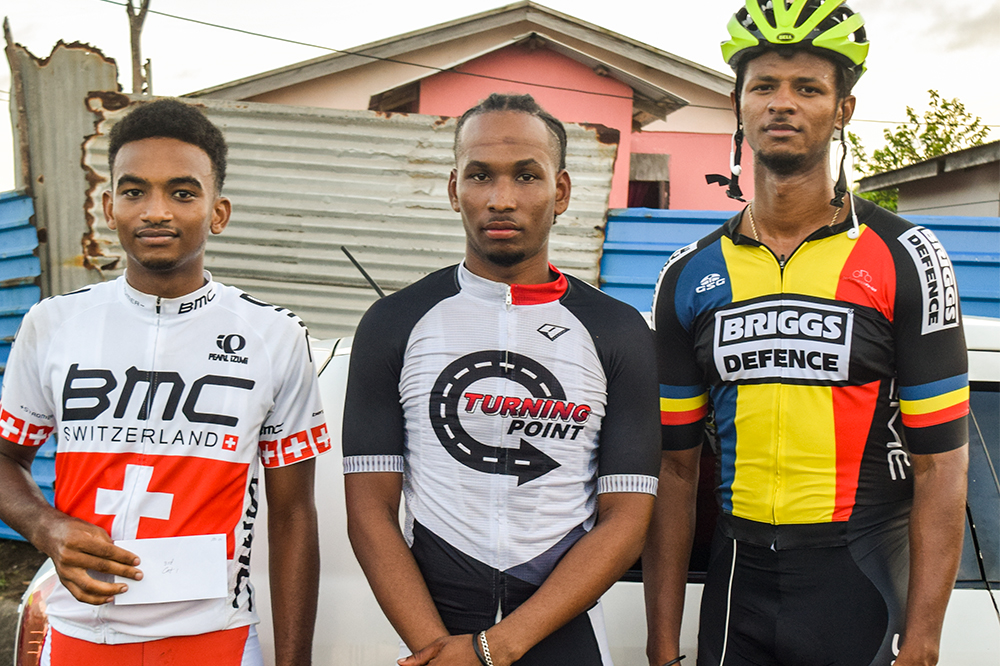 Bailey does double take in national cycling championships
Zefal Bailey won both the time trial and the road race, when the SVG Cycling Union staged its 2020 national cycling champions, on Saturday, August 22 and 23, repsectively.
Bailey recorded the fastest time, that of 10 minutes 30.06 seconds in the 4.5 miles time trial from Arnos Vale to Stubbs.
Then, in the road race, which was a 63.5-mile event, which saw the elite class doing 6.5 laps of the Mount Young to Touroma circuit. In winning the road race, he stopped the clock at 2 hours 52 minutes 46.93 seconds.
On both events, Albert Quammie was second to Bailey. Quammie's clocking in the time trial was 10 minutes 46.32 seconds, while in the road race, his time was 2 hours 53 minutes 29.40 seconds.
Likewise, Antonio Richardson placed third in the two events. He registered 11 minutes 44.62 seconds and in the road race, 3 hours 34 minutes 06.48 seconds.
There were two other categories that were contested in the road race: the juveniles and the masters.
Taking the juveniles top place was Ronaldo Knights, in 38 mimutes 13.90 seconds, with Omar Baptiste second in 45 minutes 12.42 seconds, as they did one lap of the course, a distance of 11.7 miles.
And, Orel George outrode Peter Durrant in the four laps, 42-mile distance allocated to the masters. George's winning time was 2 hours 11 minutes 18.44 seconds, with Durrant clocking 2 hours 11 minutes 15.06 seconds.