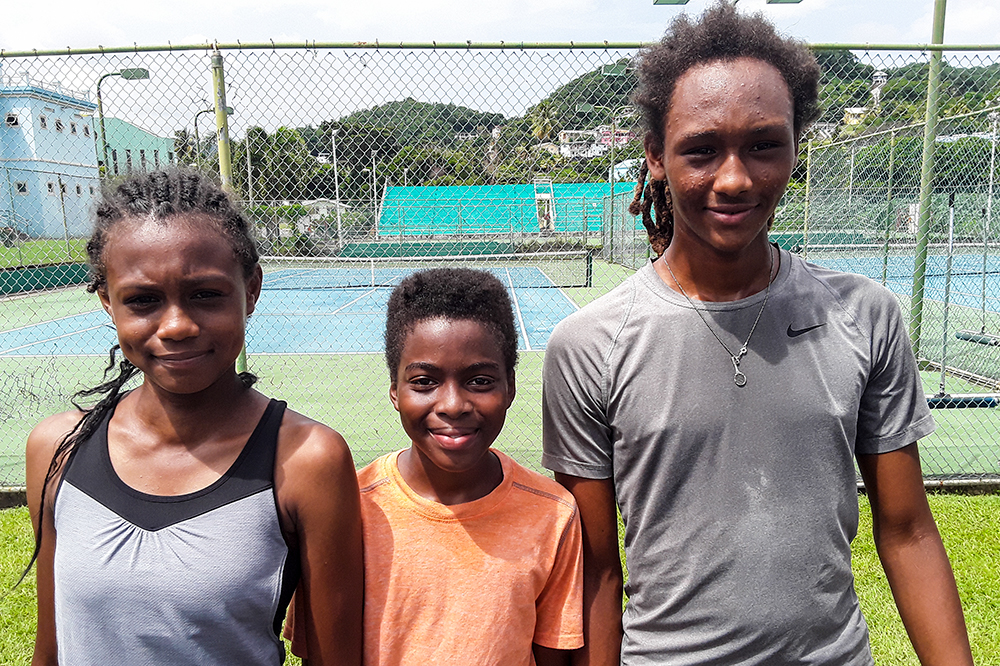 X- Cel players sweep national junior tennis championships
It was one-way traffic for players from the X- Cel Tennis Academy, as they swept all the titles which were at stake at the National Junior Tennis Championships, which were held at the National Tennis Centre, at Villa.
When the championships closed off last Saturday, following four days of competition, Afe Lucas, Afi Lucas, Marcus Young and Sari Mc Intosh, were listed in the honour's roll.
Afe Lucas had double titles to her name, as she copped the females Under-14 and Under-16 crowns. Lucas was dimissive of Steadyisha Penniston 4-0, 4-0, in the final of the Under-14s and was perfect in the round- robin format of the Under-16s.
Afe's elder brother, Afi, followed the path of his sister, winning two titles. Afi saw off Jaiden Bowens 6-0, 6-0 in the final of the Under-16 and in combination with Sari Mc Intosh, had a 6-3, 6-3 win over Jaiden Bowens and Yasmin Sandy, to claim the mixed doubles.
And, the sweep by the X- cel Tennis Academy saw Marcus Young, being crowned Under-14 male singles winner, when he recorded a 4-1, 4-1 triumph over Vova Zhuravlov in the final.
The dominance of the X- Cel Tennis Academy in the championships has pleased long-standing coach Kebajah King, who praised the players' efforts.
"They worked hard in training and I knew that they were going to dominate," King commented.
"I want to commend the players for their hard work and dedication, but to let them know that more hard work has to be put in," King added.
Apart from the players, King extended thanks to the National Lotteries Authority, the owners of the facility from which the academy operates.
"I want to thank the lottery (National Lotteries Authority) for the use of the court and the facility, in helping me to raise these players, those who went before and for those to continue," King said.
He said that his philosophy is not to produce tennis players, but individuals who are disciplined in life and have a sense of purpose.