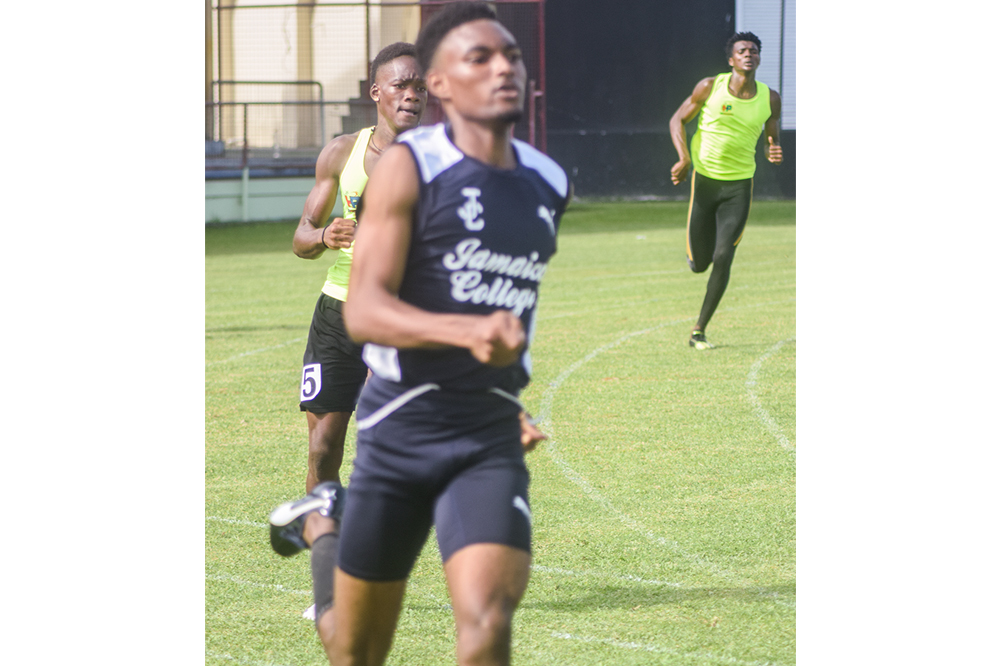 TD pleased with modified national championships' outcome
Chester Morgan, Team Athletics SVG's (TASVG) technical director, is still bursting with smiles, following the turn-out of athletes last Saturday at the Arnos Vale Playing Field at the hosting of a "modified" national championships.
Speaking to SEARCHLIGHT, Morgan expressed: "I was impressed with the number of athletes who took part and the level of the competition, although there was some affected preparations for the clubs".
Morgan disclosed that the turn-out was in keeping with the objective, that of "mass participation".
Morgan was also pleased with the participation of Roses Academy, a relatively new track and field outfit here.
"I was pleased with their participation and the fact that they were competitive also," Morgan commented.
However, the TASVG's technical director was dissatisfied with the dearth of athletes competing in the open category, both males and females.
Morgan, though, was unable to thumb the reason for this fall off in participation among athletes who are 20 years and over.
The championships, which normally takes place in either the month of May or June, had to be deferred to August, because of the threats of the coronavirus (COVID-19) pandemic.
As a consequence, last Saturday's championships saw a one-day affair, deviating from the two days, as was the norm for the past years. Additionally, athletes were limited to two events.
Athletes competing in the national championships, were drawn from the X- Cel Track Club, igh Performance, X- Ceed Sports Club, IT-DAT Academy, Roses Academy, TOSS Mustangs and the Chatoyer Track Club.