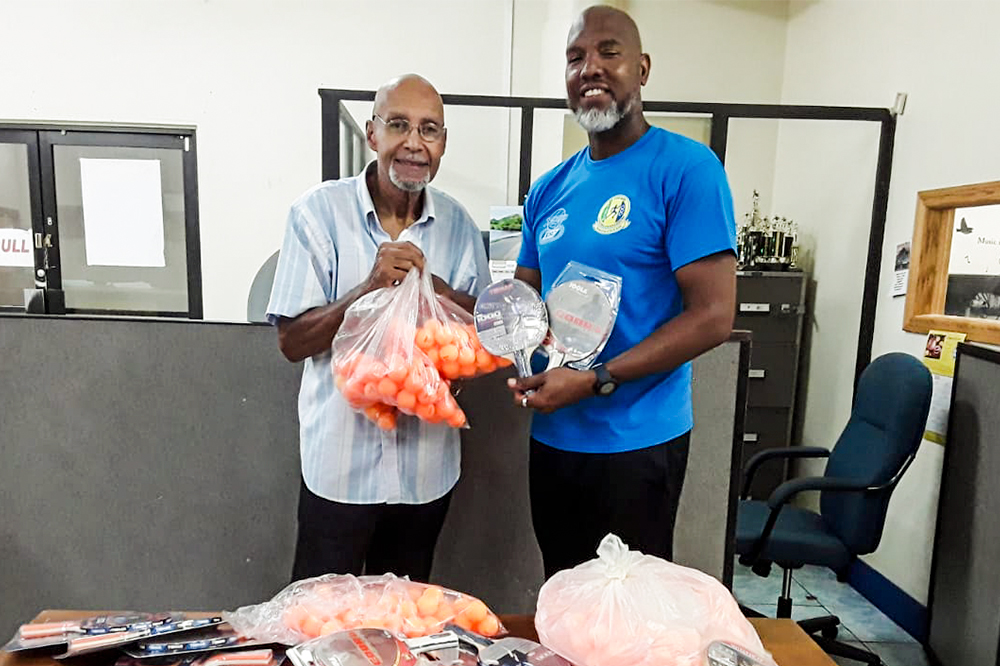 SVGTTA hands over more TT equipment
The Division of Physical Education and Sports' Table Tennis stock has been bolstered, thanks to a donation of a quantity of rackets and balls.
At a brief handing-over ceremony, last Friday, current president of the St Vincent and the Grenadines Table Tennis Association (SVGTTA), Orville Haslam, disclosed that the donation came from the widow of the late Tyrone Jack, a former president of SVGTTA.
Jack, who died last month, served as president of the organisation from 2013 to 2017.
According Haslam, they thought it was best to donate to the division "because of the fine work being done through the schools".
Haslam proposed that the equipment be also made available to the "various churches and community groups".
The SVGTTA president said that a move will be made to equip these community organisations with table tennis boards, to complement the rackets and balls they are set to receive.