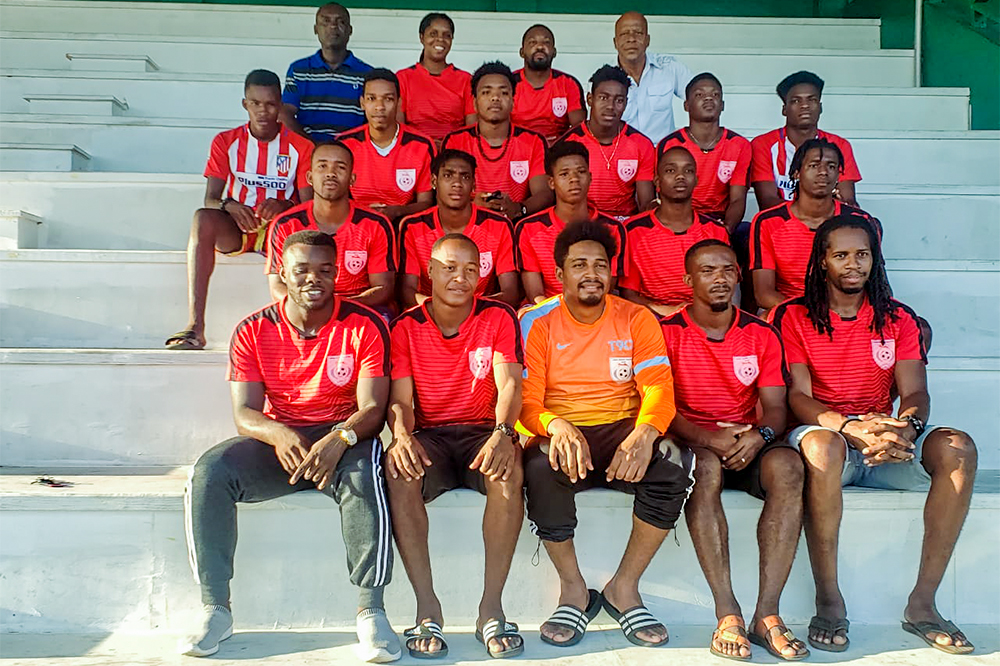 Largo Height taking premiership redemption seriously
After getting a taste of what it is like in the premier division, but only spending one season in the top flight of local football, the Largo Height Football Club ( LHFC) is back.
Largo Height's re-entry to the premier division came after they finished second to Layou in the first division of SVGFF's National Club Championships, which ended on Sunday 9th August, at the Victoria Park.
But LHFC's second coming is being guarded with a level of seriousness, according Camillo Samuel, who is one of the lead administrators of the club.
"We at the Largo Height Football Club are very excited to be back in the first flight of the premiership football here in St Vincent and the Grenadines… However, we are also aware of the seriousness at this level," Samuel told SEARCHLIGHT.
Samuel noted that since knowing of their promotion, following Sunday's results, they have tempered their celebrations as they are already in preparation mood for what they expect to be a tough grind in the premier division.
The next national club championships is slated to kick off in October.
"We intend to be competitive and be highly formidable in the upcoming season… We have begun training and will accommodate any club wishing to give us a pre-season match," Samuel promised.
On Saturday, Largo Height put themselves firmer in the promotion race, with an emphatic 7-0 win over QCESCO Titans, thus ending their 11 matches on 27 points.
But Largo Height's hope rested on the outcome of the Volcanoes versus Glenside Ball Blazers match, which finished 1-1, thwarting Volcanoes chances of promotion.
Largo Height's runner-up spot was sealed after Layou defeated Pride and Joy 3-2.
LHFC were promoted to the premier division of the 2018/ 2019 championships, but were immediately demoted to the first division of the 2019/2020 edition.