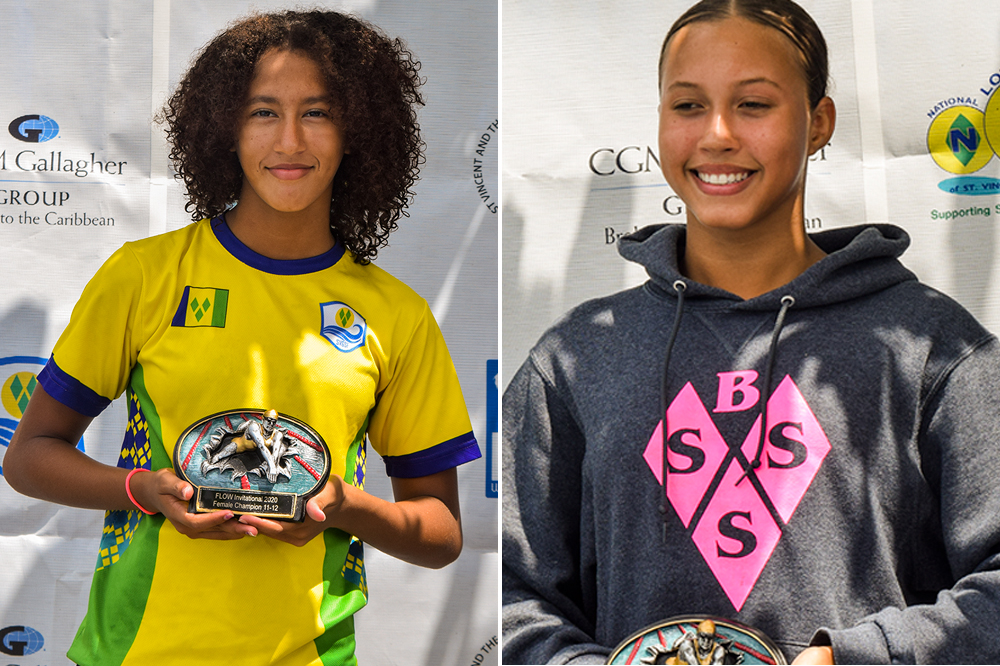 Black Sands swimmers set 21 new records
Nine swimmers from the Black Sands Swim Squad (BSSS) set new national marks in various age groups, at the 2010 FLOW Invitational Swim Championships, which came to an end last Sunday at the Shrewsbury Aquatic Centre.
Siblings Jamie and Alex Joachim, both reset four records each in the female 11-12 and the male 15-16, respectively.
Mya De Freitas, competing in the female 13-14, lowered times in three events.
Meanwhile, four swimmers had double records. Kennice Greene (female 11-12), Brandon George (male 11-12); Abigail De Shong (female 13-14) and Shane Cadogan (male open , all setting new times.
And, Eltonique Leonard in the female 9-10 age group and Kevern Da Silva (female 11-12) had single records re-established.
The BSSS' swimmers had the most individual titles as well.
Eltonique Leonard won the females 9-10, Jamie Joachim, the females 11-12, and Eltonte Leonard, the male 11-12.
Mya De Freitas claimed the female 13-14; Brandon George, the male 13-14 and Alex Joachim, the male 15 and over.
Additional, there were sprint champions titles that went BSSS' way, in the persons of Kione De Shong, who won the male 8 and Under, Kennice Greene female 9-12; Brandon George, the male 13 and over, Mya De Freiats – female 13 and over and Aaron De Freitas – male 15 and over.