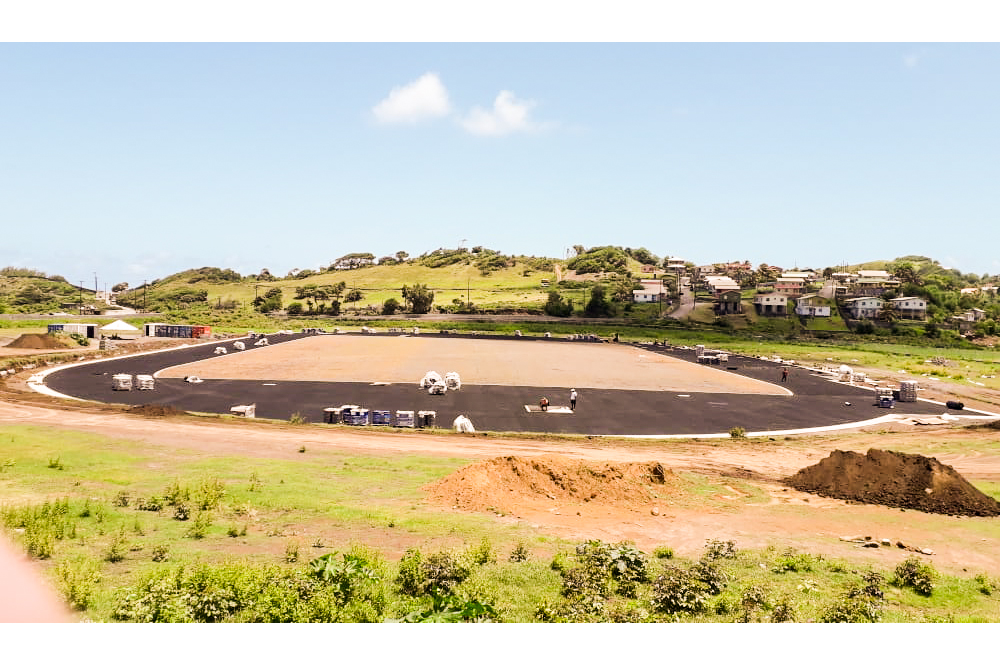 Diamond track facility gaining athletes' attention
There has been a buzz in recent times, as several athletes have been flocking to Diamond, to get a first hand view of the long awaited synthetic track.
Recently, the X- Ceed Sports Club made a stop over to the facility, as part of its 2020 summer camp.
Head of the club Godfrey Harry said that the visit was pencilled in as part of the programme.
He noted that it was some excitement for many of the athletes, as it was the first time that they were seeing such a facility.
The erection of the synthetic track forms part of phase one of the national stadium project.
Last week the synthetic material was laid down, with the placement of granules expected to be done this week. This though is contigent on the weather, as that needs perfectly hot weather.
Also part of phase one are the football field, the erection of facilities for high jump, long jump, steeple chase, shot putt, discus and hammer throw.
The erection of a perimeter fence, provision for parking, a mound, a bleacher, wash and change rooms and an administrative structure, make up the other intents of phase one.