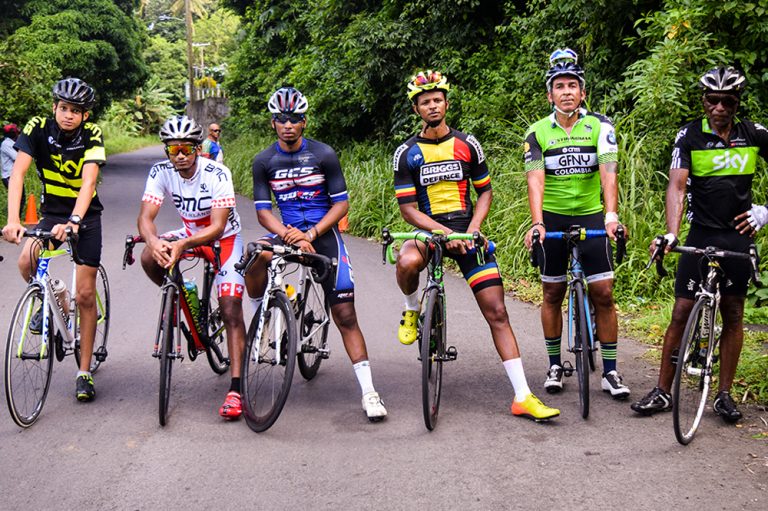 Cyclists prep for national championships
Local cyclists, last Sunday, were engaged in a 15-mile keep fit event, as they prepare for the two-day national cycling championships, carded for the weekend of August 22 and 23.
Eight cyclists started the event, with six completing the course.
Taking his seventh keep fit title, was ace cyclist Zefal Bailey, whose winning time was 33 minutes 53.58 seconds. He was closely followed by Albert Quammie, in 33 minutes 56.10 seconds.
Junior cyclist Antonio Richardson was next in, as he stopped the clock at 38 minutes 42.08 seconds.
Carlos Rivas was next, in 39 minutes 43.94 seconds, while another teenaged rider, Omar Baptiste, finished fifth in 43 minutes 24.32 seconds.
And, Orel George timed 43 minutes 48 seconds, to be the sixth to reach the finish line.
Cyclists rode off from the SOL Gas Station in Arnos Vale, then headed out to Ratho Mill. From there, they circuited to the Round About in Arnos Vale twice, before journeying to the finish at Belair.
Sunday's keep fit race was the seventh since the sport returned from a period of inactivity in May. This was occasioned by the threats of the coronavirus pandemic.
The national cycling championships are used as the basis for selection to overseas events.