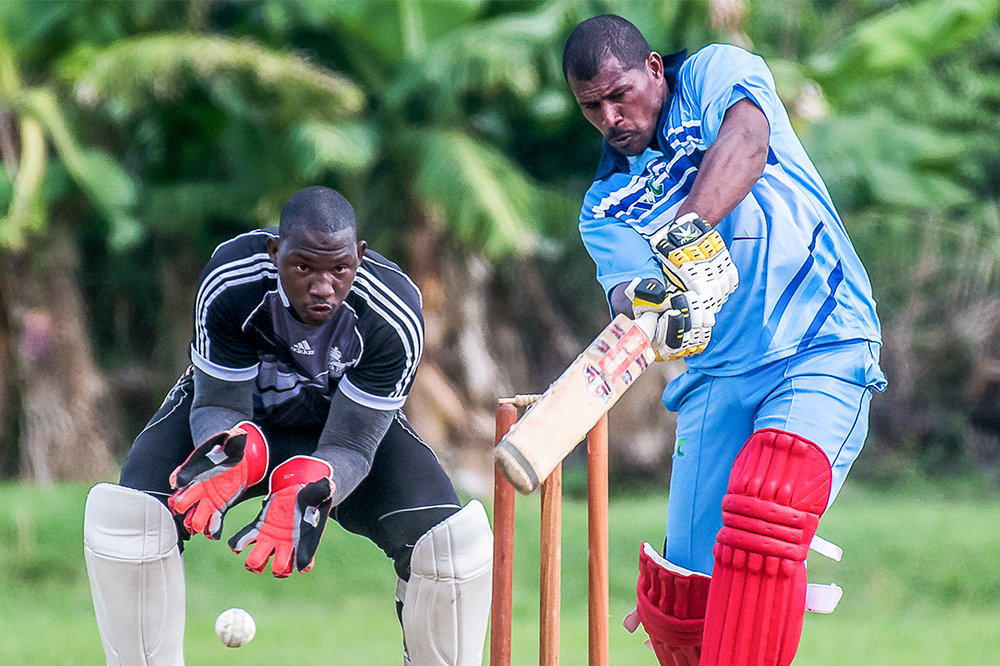 Three advance to first division semi-finals
Defending champions CJ Julius Anthony MSDA Northern Stars, Keegan's Bequia XI and Police One, have advanced to the semi-final stage of the National Lotteries Authority first division of the national cricket programme with wins on Sunday.
Northern Stars edged out Smashers by one wicket in a humdinger at the main Arnos Vale Playing Field. Smashers made 141 for 9 in 31.2 overs. Ronald Scott scored 56 and Deptor Culzac, 32.
Bowling for Northern Stars, Shanghi John, bagged 6 for 25, while Ronique Laborde had 3 for 31. Northern Stars were comfortably placed at 90 for 3, before losing 5 wickets for 31 runs. They eventually crossed the line at 142 for 9 in 40.1 overs. Akeel Mason topscored with 35. Darren Russell scalped 4 for 29 and Kesworth Lewis, 3 for 31, in a losing effort for Smashers.
At Arnos Vale Two, Keegan's Bequia XI dismantled French Verandah SVG Community College by 49 runs. Keegan's Bequia XI made 130 all out batting first from 29.1 overs. Orlando Lavia scored 31 and Loraine Ollivierre, 8. Roxell John, with 3 for 16, Jerdon Jacobs, 3 for 36 and Tilron Harry, 3 for 38, picked up wickets for the College unit.
In reply, Community College fell for 81 in 20 .5 overs. Jenry Ollivierre grabbed 5 for 11 and Orlando Lavia, 4 for 26.
And at the Sion Hill Playing Field, Police One had the better of Pollard Investments North Windward Combine by 26 runs. Police one totaled 215 all out in 45.5 overs. Gosnel Cupid scored 61 and Winston Samuel ,40 not out. Deswayne Williams had 3 for 24 and Kerwin Williams, 3 for 49, bowling for North Windward Combine, who fell short at 184 for 9 when their innings closed after 27.4 overs.
Elmore Alexander bagged 5 for 55 and Gerald Gould, 3 for 61.
The other quarter-final between Vee Jay's Roof Top and Bar North Windward and Corea's Distribution Belfongo, set for the Park Hill Playing Field, was not played, and will be rescheduled.
It was a welcomed return to the national cricket programme, which was suspended in March following the declaration of the novel coronavirus (COVID-19), as a pandemic.
The SVG Cricket Association Inc. though hosted in May, the inaugural Vincy Premier League (VPL, a 10/10 competition.