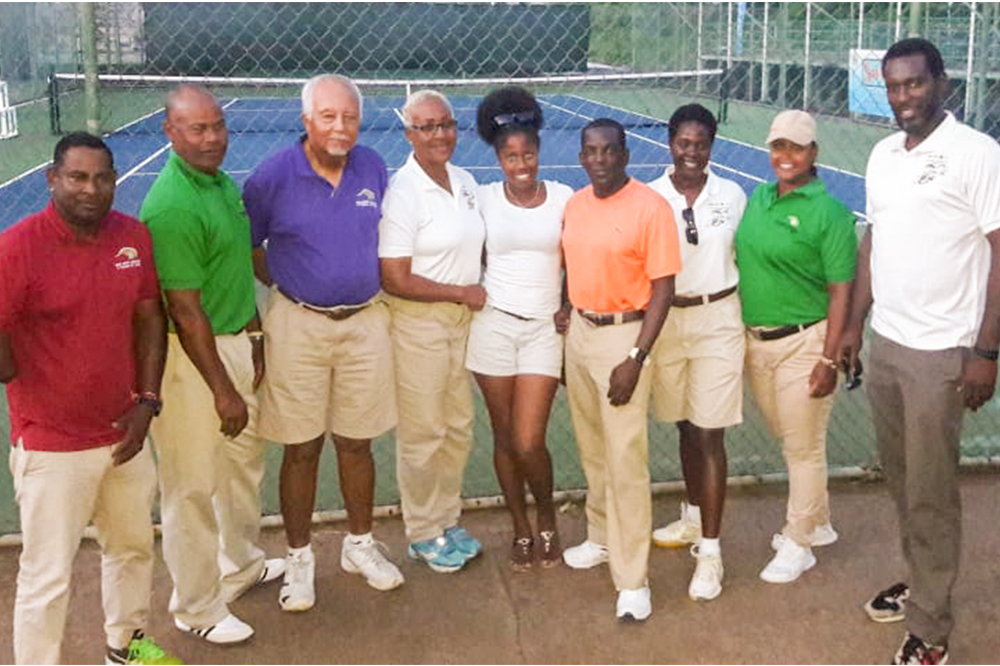 Vincentian tennis officials lose their "mom"
Vincentian tennis officials who carried out duties in many of the International Tennis Federation (ITF) junior tennis tournaments, have lost Colleen De Gannes, whom they referred to as their "mom".
Alrick Wright, speaking on behalf of the other local officials Roxanne Williams, Juliet Culzac and Bethleen Ferdinand, said that regional tennis is poorer with the absence of Trinidadian De Gannes, who died last Sunday in her native country at the age of 65.
"We have lost a member of the tennis family… She was a devout christian, who always took time out to share whatever she had, a T–shirt, a chocolate, something," Wright recalled.
"She would always pull us up when our conversations were out of line, reminding us about God's love and grace and although she was in her position of supervisor of tournaments, she was not too big to do the menial tasks," Wright commented on De Gannes.
Wright said, on a personal note, De Gannes was responsible for most of the knowledge he has gained from being a tennis official, and "she will surely be missed".
De Gannes, who has been a tennis umpire for more than 30 years, was among the list of Central America and the Caribbean Confederation of Tennis (COTECC) supervisors. She was also in the first batch of ITF white badge umpires from within the Caribbean region and was one of few female referees as well.
De Gannes' death followed that of coach Dave Patrick, another tennis stalwart, who died last month.
Last November, De Gannes buried her husband, Alvin, who was also a tennis official.