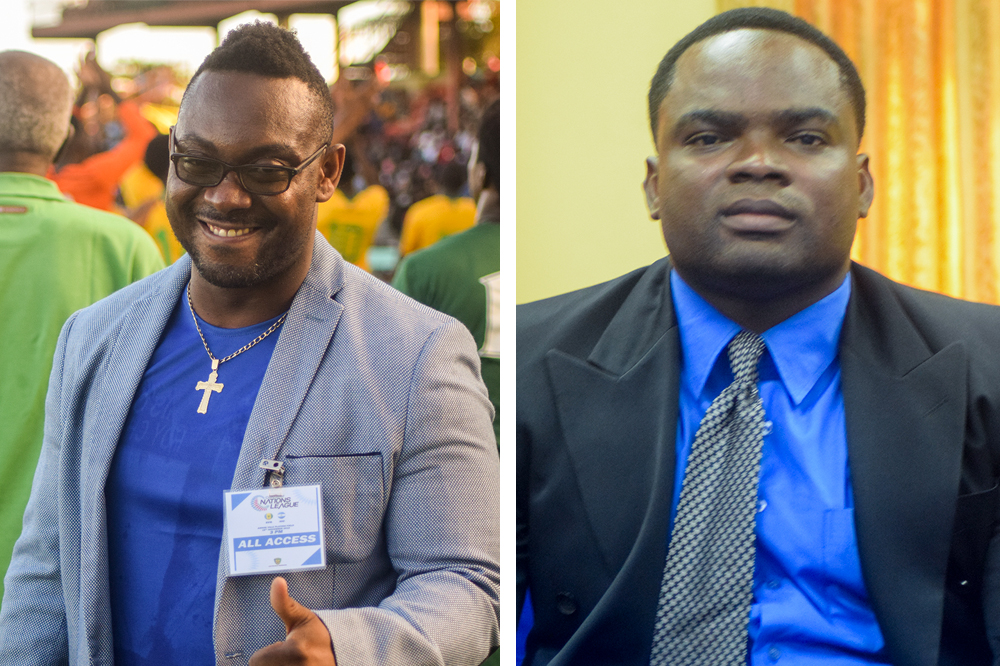 SVGFF VP praises former president
Current first vice-president of the St Vincent and the Grenadines Football Federation Otashie Spring, has heaped praise of former president Marvin Fraser, for his tenacity in getting the necessary funding for the fencing and upgrading of the surface of the Brighton Playing Field.
Spring, who is the point man for the $900 000 FIFA funded project, disclosed that it was Fraser who was very adamant, and pushed for the fencing and upgrading of the facility.
"I must give credit where credit is due, and say that former president, Fraser, was the man who pushed the project," Spring disclosed.
Spring said that the project, although always on the agenda of the SVGFF executive's plans, was given a boost when president of FIFA, Gianni Infantino, along with other high-ranking officials, made a visit to the facility in August of last year.
The SVGFF's first vice-president noted that with the influential personnel getting first-hand knowledge of the need for rehabilitation, helped the process in accessing the funding for the "special project".
Fraser, who was elected president in 2018 following the two-year ban imposed by FIFA Ethics Committee on Venold Coombs, was ousted when the SVGFF staged its electoral congress November 23 last year.
Fraser was defeated by Carl Dickson 28-25.